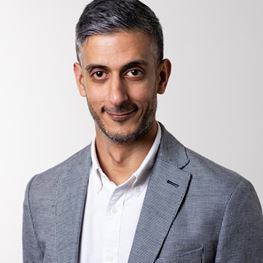 Areas of Interest
Stone disease
Minimally-invasive surgery
Advanced laparoscopic surgery
Kidney, prostate & bladder cancer
St Vincent's Private Hospital East Melbourne, VIC
St Vincent's Private Hospital Fitzroy, VIC
St Vincent's Private Hospital Werribee, VIC
Melbourne Urology Group
Suite 2
141 Grey Street
East Melbourne VIC 3002
T: (03) 9113 9333
F: (03) 8677 9111
Biography
Mr Kapil Sethi is a urologist consulting at St Vincent's Private Hospitals. He is experienced in minimally-invasive surgical techniques. He is committed to providing specialist individualised care to achieve the best outcomes.
Mr Sethi uses the most up-to-date minimally-invasive surgical techniques for benign and malignant conditions of the kidney, prostate and bladder.
Kapil was schooled in the UK and graduated in NSW before moving to Melbourne where he obtained his Doctor of Medicine at the University of Melbourne for his research in kidney cancer.
After completing his urology training, he undertook a fellowship year at the Austin Hospital and travelled overseas to Germany to train at the Martini Klinik in Hamburg. At this time, he also gained invaluable experience in enlarged prostate laser treatment and keyhole stone surgery. Kapil also travelled to the UK to undergo a laparoscopy and robotic surgery fellowship.
Kapil has volunteered as a doctor for asylum seekers and has authored a number of peer-reviewed papers as well as serving as a reviewer for the World Journal of Urology.