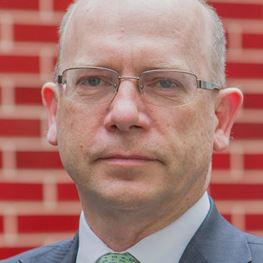 Specialities
Cancer
Endocrine Surgery
General Surgery
Head & Neck
Areas of Interest
Melanoma and Cutaneous Malignancy
Head and Neck Oncology
Thyroid and Parathyroid Surgery
Salivary Gland Surgery
Mater Hospital, North Sydney, NSW
Suite 9, 40 Rocklands Road
Wollstonecraft NSW 2065
T: 02 9911 7260
F: 02 9475 4795
Chris O'Brien Lifehouse, 119-143 Missenden Road
Camperdown NSW 2050
T: 02 8514 0352
F: 02 9475 4795
Standish Medical Centre
33 Berry Street
Nowra NSW 2541
T: 02 4421 5288
F: 02 4421 0944
Biography
Dr Shannon is a highly experienced Surgical Oncologist and Head & Neck Surgeon caring for advanced cutaneous malignancy and malignancies of the head and neck.
Dr Shannon is a Surgical Oncologist and Head and Neck Surgeon, a member of the multidisciplinary teams of Melanoma Institute Australia and Head and Neck Services at Chris O'Brien Lifehouse.
After completing training in General Surgery based at Royal Prince Alfred Hospital, he undertook post Fellowship training at the Sydney Melanoma Unit and subsequently advanced training in Head & Neck Oncology at the University of Hong Kong, followed by a two-year Fellowship in Head & Neck Oncology at the University of Tennessee, Memphis, under the auspices of the American Head & Neck Society, returning to establish clinical practice in Sydney.
With a principle clinical focus in Head & Neck Oncology, Dr Shannon is involved with the comprehensive management of mucosal malignancies of the upper aerodigestive tract, melanoma and cutaneous malignancy, salivary gland diseases, and surgery for thyroid and parathyroid diseases. Research interests have included organ preservation protocols, the use of regional chemotherapy for advanced head and neck cancers and sentinel node biopsy for melanoma of the head and neck. He remains active in the research activities of MIA and Lifehouse, with a current emphasis on the integration of novel immunotherapy into the surgical management of cancer patients. This is combined with a strong interest in teaching at all levels of medical training.
Dr Shannon is a member of Faculty of Melanoma Institute Australia. He is a past president of the Australian and New Zealand Head and Neck Cancer Society and current Chairman of the ANZHNCS Research Foundation.