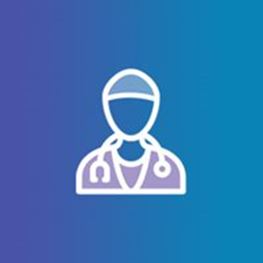 Prof Angela Hong
MBBS MMed PhD FRANZCR
Languages: English
Areas of Interest
Bone and soft tissue tumour
Lymphoma
Stereotactic radiosurgery
Mater Hospital, North Sydney, NSW
Suite 5, Poche Centre
40 Rocklands Rd
Wollstonecraft NSW 2060
T: (02) 9911 7210
F: (02) 9954 9418
Biography
Associate Professor Angela Hong is a highly trained radiation oncologist with a special interest in treating bone and soft tissue tumours.
Associate Professor Angela Hong is well known for her expertise in the management of melanoma and skin cancer, bone and soft tissue tumour (sarcoma), stereotactic radiosurgery and lymphoma. A radiation oncologist at Melanoma Institute Australia, Angela has a passion and commitment to advance the field of radiation oncology through clinical and basic science research. She has been an active investigator on several radiation therapy trials with the aim to advance the treatment of melanoma, and is a keen advocate in applying new technology in the management for advanced melanoma.
Angela graduated from the University of Sydney and then moved to the US to take up a research opportunity at the Memorial Sloan Kettering Cancer Centre, New York and the University of California, Davis. Her specialist training in radiation oncology was completed at Royal Prince Alfred Hospital, Sydney and she completed her Masters of Medicine and PhD back at Sydney Uiniversity. She was awarded the prestigious Kaye Scott Prize by the Royal Australia and New Zealand of Radiologists for her exceptional performance during the fellowship examination.
The author of over 100 peer-reviewed publications and treatment guidelines including the Australian Melanoma Clinical Practice Guideline and UptoDate, Angela is also the principal investigator of several clinical trials in melanoma and sarcoma. She regularly presents at international and local conferences to other specialists, registrars and allied health. Angela is a clinical professor at the University of Sydney.
Affiliations & Memberships