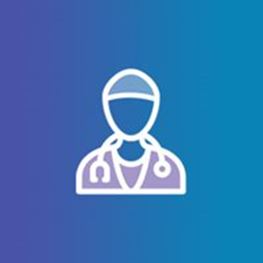 Prof Bruce Robinson
AC, MD, MSc, FRACP
Languages: English
Mater Hospital, North Sydney, NSW
Level 7, Kolling Institute
Cnr Reserve Road & Westbourne Street
Royal North Shore Hospital
NSW 2065
T: (02) 9926 4565
F: (02) 9926 4026
Biography
Professor Bruce Robinson is a highly qualified and experienced endocrinlogist who has over 30 years' experience in this field. A renowned academic and physician, Bruce's pioneering research and career span the globe.
Professor Robinson is an endocrinologist with extensive and wide-ranging experience as an academic, physician, and scientist. He has a particular interest in endocrine cancers and has other interests ranging across research, healthcare, medicine and tertiary education.
Bruce received a doctorate in medicine and master of science from the University of Sydney before undertaking a fellowship at Harvard Medical School. He serves as a non-executive director of Cochlear Limited, a non-executive director of ASX-listed pharmaceutical manufacturer Mayne Pharma Group Limited, as well as life sciences company QBiotics Group Limited.
Bruce is chair of the Australian Government's taskforce of expert clinicians charged with reviewing the Medicare Benefits Schedule and also chairs Australia's peak advisory and funding body for medical research, National Health and Medical Research Council. Bruce is the former head of the Cancer Genetics Unit at the Kolling Institute of Medical Research and head of medicine at Royal North Shore Hospital where he practises today. Bruce is the former dean at the University of Sydney's Medical School.
Passionate about reseach, Bruce's molecular research work was performed at the Brigham and Women's Hospital and the Boston Children's Hospital (Harvard Medical School affiliates). He is committed to furthering relations between Australia and Asia, and is the founding chairman of Hoc Mai, the Australia-Vietnam Medical Foundation supporting medical, nursing, allied health and scientific exchanges between Australia and Vietnam. He was awarded the People's Health Medal by the Vietnamese Government in 2008.