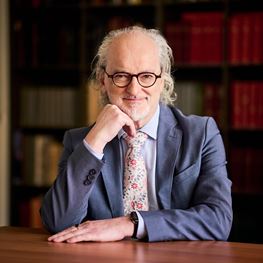 St Vincent's Private Hospital Fitzroy, VIC
Level 5, Daly Wing
St Vincent's Hospital Melbourne
Fitzroy VIC 3065
T: (03) 9288 3068
F: (03) 9288 3091
Biography
Professor Mark Cook is a Melbourne-based Consultant Neurologist specialising in the treatment of epilepsy.
He is recognised internationally for his expertise in epilepsy management, particularly imaging and surgical planning, as well as leading ground-breaking research.
After completing his specialist training at St Vincent's, he moved to London, where he worked as a brain research fellow at Queen Square – the largest dedicated neurological and neurosurgical hospital in the UK – and completed his Medical Doctorate.
Prof Cook is the Director of Neurology and Chair of Medicine at St Vincent's Hospital Melbourne. Under his leadership the hospital's Neurology Department has become one of the largest units in Australia for the surgical treatment of epilepsy. His research work is currently investigating experimental models of epilepsy and seizure prediction.
In 2023 Prof Cook was awarded an Officer in the Order of Australia for distinguished service to neurological medicine and research through contributions to the treatment of epilepsy.
Affiliations & Memberships