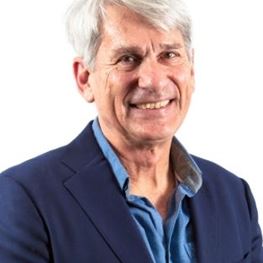 Areas of Interest
Breast cancer
Head and neck cancer
Skin cancer
St Vincent's Private Hospital Northside, QLD
Icon Cancer Centre
9 McLennan Court
North Lakes QLD 4509
T: (07) 3453 0000
F: (07) 3453 0001
Biography
Professor Michael Poulsen is a senior radiation oncologist with extensive experience in public and private oncology.
He underwent his training the Royal Brisbane and Women's Hospital (RBWH) and in 1989 spent time at the Royal Marsden Hospital in London. He is also one of the founding directors of Icon Cancer Centre and practices at the Icon Cancer Centre site at North Lakes.
Prof Poulsen has published extensively in the area of radiation oncology and has over 150 peer reviewed publications. The main areas of interest have been in head and neck cancer and skin cancer with a special interest in Merkel cell carcinoma of the skin. Through his involvement in the Trans Tasman Radiation Oncology Group (TROG) as a principal investigator for TROG 91.01 and 96.07, he has established an international network. This has included published articles on Phase II and III trials and a meta-analysis of fractionation trials for radiotherapy of the head and neck.
His main areas of interest are in head and neck cancer, breast cancer and skin cancer and he attends the St Vincent's Northside Breast and Lung MDT's.
Affiliations & Memberships