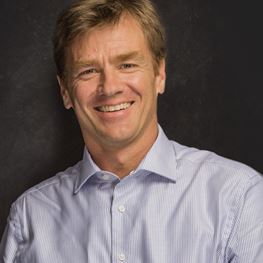 Areas of Interest
Hip replacement
Resurfacing and revision surgery
Hip arthroscopy
Knee replacement
Revision surgery
Mater Hospital, North Sydney, NSW
The Tom Reeve Academic Surgical Clinic
Ground Floor/North
Kolling Building, RNSH
10 Westbourne Street
St Leonards NSW 2065
T: (02) 9160 6662
F: (02) 9438 2278
Sydney Academy of Sport & Recreation
Wakehurst Parkway
Narrabeen NSW 2101
Biography
Professor Bill Walter is a highly experienced hip and knee surgeon who specialises in replacements using precision equipment technologies. Bill is committed to ensuring that his patients recover as quickly as possible by using the least invasive procedures where possible.
Professor Bill Walter is an orthopaedic surgeon that produces excellent results with low complications. Operating for over 20 years, Bill is an experienced surgeon who has performed hundreds of hip and knee replacement procedures every year. He utilises the latest in surgical techniques and advances including anterior surgical approach hip replacement, resurfacing hip replacement and the newest sagittally stable medial pivot knee.
He is one fo a few surgeons who offer the resurfacing hip replacement which is particularly effective for men under 60. Bill's use of precision equipment (including robotic and sensor technologies), combined with minimally invasive surgical techniques, locally targeted pain control and a rapid recovery program means that patients are able to recover as quickly as possile.
Bill completed a fellowship in adult reconstructive surgery at the prestigious Hospital for Special Surgery in New York, where he learnt from some of the greatest hip and knee surgeons. He is a member of the Australian Orthopaedic Association and a fellow of the Royal Australasian College of Surgeons.
Bill is highly regarded for his outstanding research which has been published in the most critically reviewed and prestigious international journals, including the Journal of Arthoplasty and Journal of Bone and Joint Surgery. He is considered a leading thinker and key influencer within the orthopaedic community and is a highly sought after speaker around the world.
Passionate about education, Bill supervises PhD students, masters students and medical students. He is often invited to present his findings at international scientific orthopaedic conferences as a member of faculty and as a member of the expert panel. A member of multiple industry bodies, Bill was also invited to become a member of the American Association of Hip and Knee Surgeons. Currently, Bill is professor of orthopaedics and traumatic surgery at the University of Sydney and Royal North Shore Hospital. He only operates at the Mater Hospital.
Affiliations & Memberships