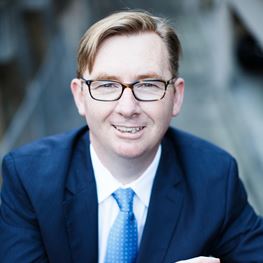 Areas of Interest
Cranial surgery – tumours
Spinal surgery
Hydrocephalus
Paediatric Neurosurgery
Mater Hospital, North Sydney, NSW
Clinical Professor of Neurosurgery, University of Sydney
Mater Clinic, Suite 1.16,
Rocklands Road,
North Sydney NSW 2060


Suite 602, SAN Clinic,
185 Fox Valley Road,
Wahroonga NSW 2076

Suite 312, Q Central Norwest, 10 Norbrik Drive, Bella Vista 2153
Biography
Prof Brian Owler AM is a Neurosurgeon consulting at Mater Hospital, North Sydney.
Prof Brian Owler AM is an experienced Australian trained neurosurgeon who cares for both adults and children. His practice covers a wide range of neurosurgical conditions including tumours of the brain and spine, congenital and degenerative spinal disorders, CSF circulation disorders such as hydrocephalus, and functional neurosurgery.

He is a Clinical Professor of Neurosurgery at the University of Sydney. He has an academic interest in normal pressure hydrocephalus and has published more than 50 peer-reviewed articles on a range of neurosurgical conditions.

He is a former Federal and NSW President of the Australian Medical Association. He has an interest in public health advocacy having campaigned to reduce road trauma as well as childhood injuries.
Affiliations & Memberships