East Melbourne Our facilities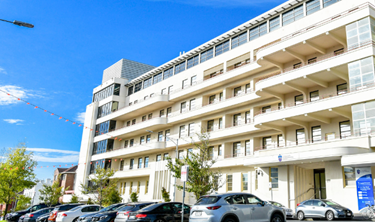 Our specialties
We provide a broad range of healthcare services at our 164-bed facility which includes both private and shared rooms with en suite bathrooms. There are 11 general operating rooms onsite.
Our core specialties include Orthopedics, ENT/ Otolaryngology, Plastic and Reconstructive Surgery, Paediatrics, Oncology, General surgery, Ophthalmology, Respiratory and Sleep Medicine, Rehabilitation, Urology and Breast Cancer Surgery.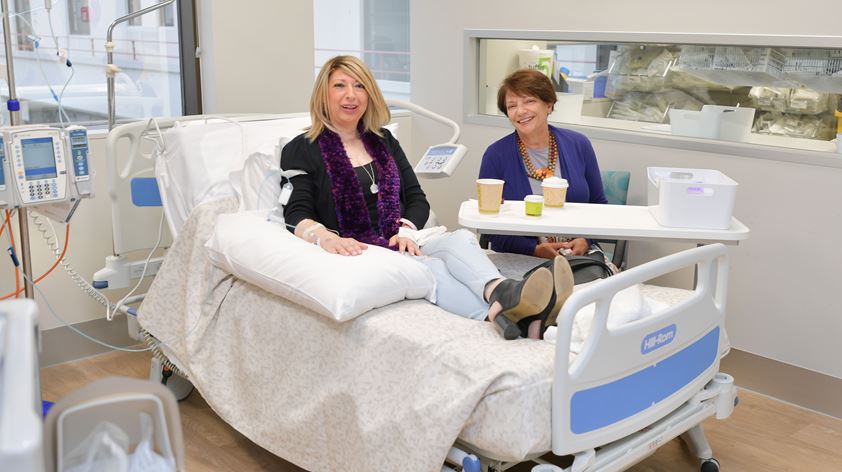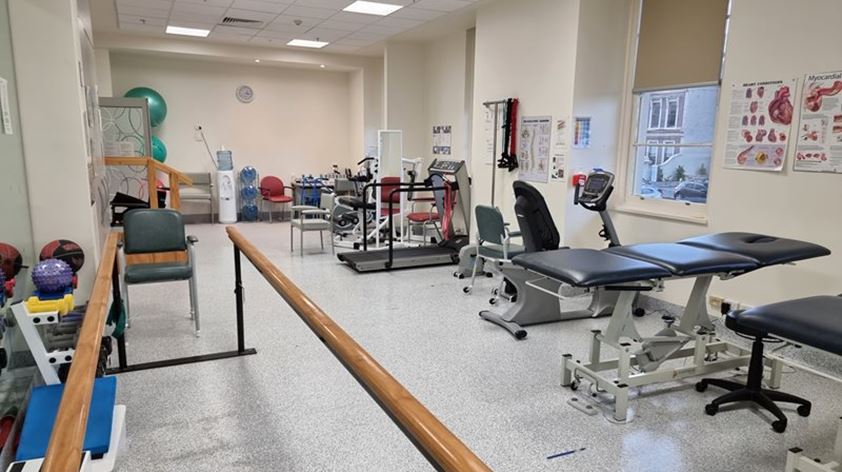 Facilities for patients and visitors
Zouki Cafe is located on the Ground Floor. It offers a full selection of tea, coffee, cold drinks, hot and cold meals and snacks.

Opening hours are: Monday to Friday 7am-6pm; Saturday 8.30am-4.30 pm.
'Flowers for All' is our online florist.

Additional gifts including soft toys, chocolates, wine, helium balloons, stick balloons and candles can be added to your flower purchase. Delivery to the hospital is free.
Gifts can be purchased at the coffee shop and pharmacy located on the ground floor.

They stock a range of basic gifts, cards, books, magazines and newspapers, along with toiletries.
Our interpreters and social workers are available to help you to understand your health care options and make informed choices.
We try to ensure that you are comfortable, supported and well looked after.

Our Pastoral Care staff are part of the hospital team that cares for you during your stay. The hospital Chapel is located to the right of the Ground Floor front entrance. All patients and visitors are welcome.
St Vincent's Pathology is located onsite at Grey Street Consulting Suites: Suite 1, Ground Floor 141 Grey St.

The collection centre is open from 8am - 5pm, Monday to Friday. They can be contacted on (03) 9415 9084.
Medications, some surgical equipment and toiletries are available from our on-site pharmacy.

The pharmacy is located on the Ground Floor of the hospital.
I-MED Radiology is located onsite at St Vincent's Private Consulting Suites: Level 1, 141 Grey St.
Services include MRI and CT scans.

The clinic is open from 9am - 5pm, Monday to Friday. They can be contaced on (03) 9413 0200.


Our Room Service Dining allows you to choose from a wide variety of made-to-order meals. It is available for all overnight patients.

You can order freshly cooked meals from your bedside phone, any time from 7am - 7pm, 7 days a week. All meals are made and delivered within 45 minutes. You can also pre-order a meal or snack for delivery at a specified time.
Our rooms are modern, well equipped and designed to make your stay with us as comfortable as possible.

Each room is equipped with an en suite bathroom, bedside telephone and TV. Rooms are mostly private, with some shared accommodation.
Our Leadership Team
The East Melbourne Executive Leadership team provides management and leadership of our private hospital. Find out more about our Executive Leadership team here.