Toowoomba Our facilities
Our specialties
St Vincent's Private Hospital Toowoomba (SVPHT) is an acute-care medical, surgical and maternity hospital that has serviced Toowoomba, the Darling Downs and the surrounding rural communities for 100 years.
As the largest private hospital in the area with 189 licensed beds, SVPHT features premier, modern patient accommodation predominantly in single rooms.
Our corporate values of compassion, justice, integrity and excellence are at the heart of all that we do.
From the beginning to the end of life, and all stages in between, we are a trusted healthcare provider that continues to make an indispensable contribution to the communities of the Darling Downs and South West districts of Queensland.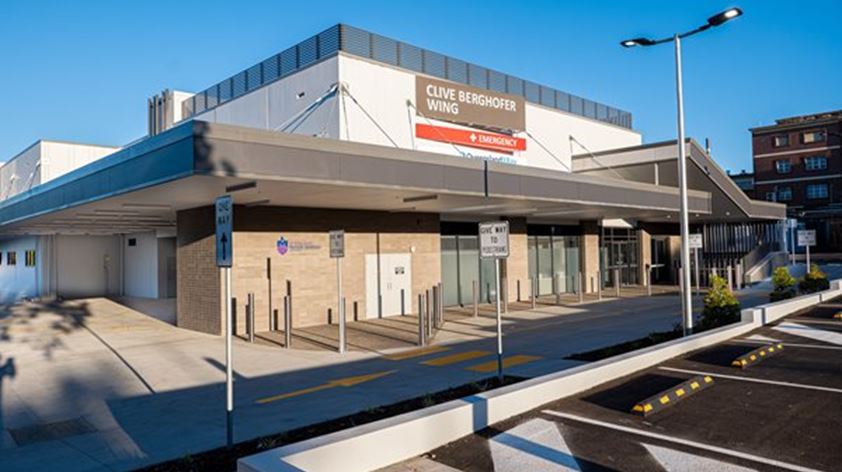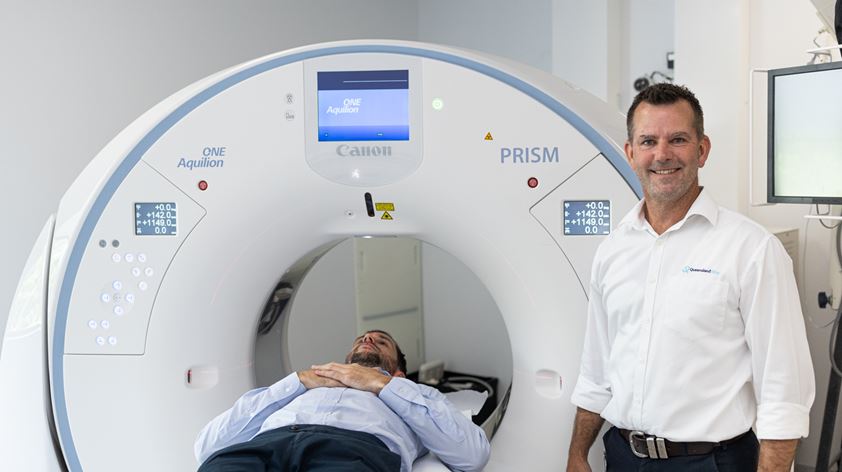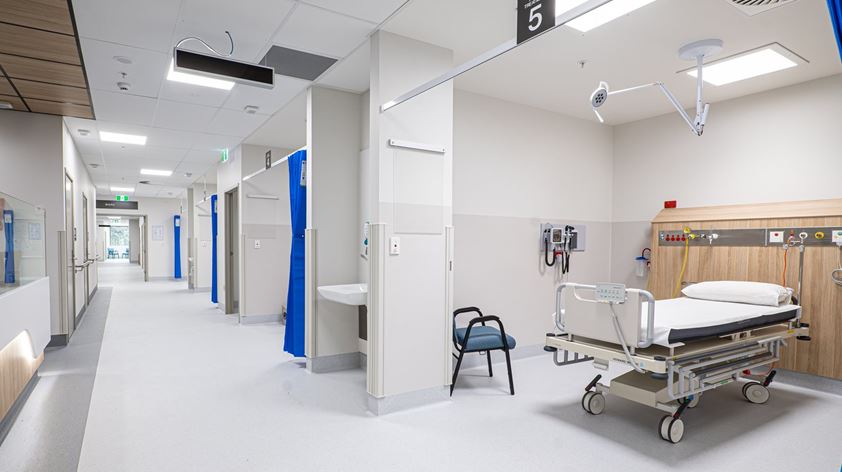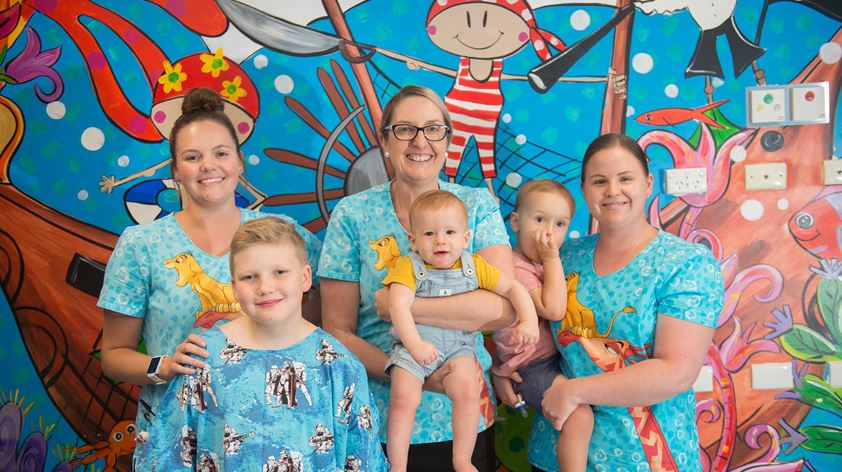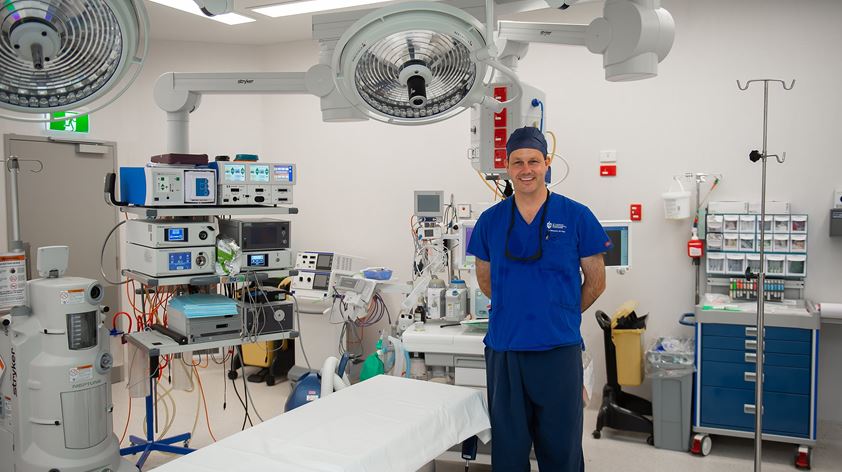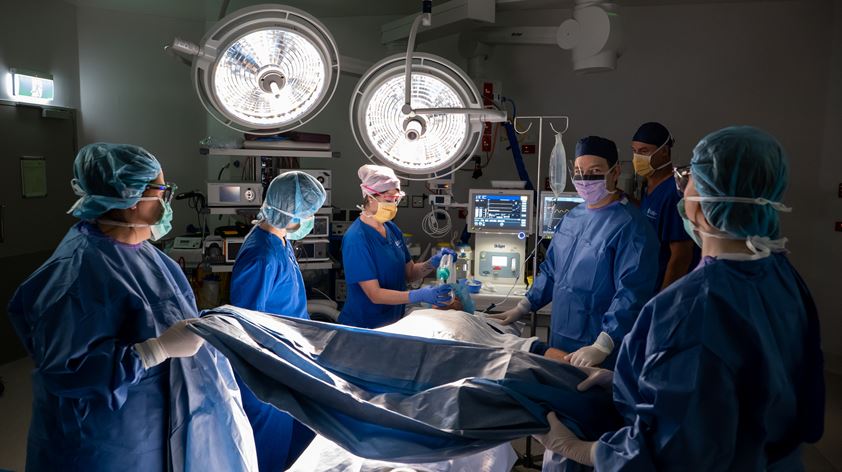 Facilities for patients and visitors
Dawn Osborne Florist offers a range of flowers, balloons, soft toys, chocolates and gifts for all occasions.

The florist is located at the Emergency Department, Entrance 6.

Tel: (07) 4690 4188
Pulse Cafe
is located at the Emergency Department, Entrance 6. They offer fresh and toasted sandwiches, wraps, breakfast wraps and other healthy breakfast options. There is also pre-made fruit salads, cakes, muffins, hot soups, pies and curries.
Staff, patients and visitors can phone through their orders in advance. Contact number: 07 4690 4424
Opening hours:
Mon – Fri 8am – 4pm
Sat & Sun 9 am – 3pm
Impressions on Scott
cafe is located on Scott Street, opposite Entrance 2. They offer a full cafe service and have an all weather outdoor seating area.
Opening hours:
Mon- Fri 6:30am- 5pm
Sat 6:30am- noon
Contact number: 07 4564 9455
The Finch on the Range
is located at 2 Margaret Street, East Toowoomba. They are open 7 days and offer breakfast, lunch, and Italian style pizzas.
Opening hours:
Mon-Thurs 6:30am- 2:30pm
Fri 6:30am- 2:30pm and 5pm-9pm
Sat 7am-9pm
Sun 7am- 3pm
Contact number: 07 4632 4738
Website:
The Finch
An exciting new room service menu is now available. All meals are freshly prepared and patients can order at their convenience and have their meal or snack delivered to their room within 45 minutes.

Choose from a diverse range of chef-made meals:
All-day breakfast options
Delicious burgers and steak sandwiches
Stir fries and curries
Salads and soups
Roast pork, pastas and pizzas
Desserts, drinks and snacks
Room service is available from 6.30am to 6.30pm daily. Menus are located on the tray table in all patient rooms.
Our wards feature some shared accommodation but the majority of rooms are for single private accommodation.

Each private room is equipped with a television and ensuite.
Epic Pharmacy provides inpatient services, and a wide range of script and over-the-counter medications.

It is located on the Lower Ground Level at Entrance 1. Please ask at Reception for directions or follow the signs.

Opening hours: Monday to Friday, 9am to 5pm.
St Vincent's Toowoomba offers free Wi-Fi throughout our hospital.

Hospital staff, visitors and patients can also enjoy complimentary access to Australia's leading news sites while at St Vincent's.

Simply connect to our free Wi-Fi network and scan the QR code of the newspaper you would like to read. The QR codes on the flyers around the hospital will take you directly to The Chronicle, The Courier Mail, The Australian and many more Newscorp websites.
Our pastoral care support is a non-denominational service with pastoral carers on hand to offer emotional and spiritual support to you and your family. If you have spiritual concerns or need someone friendly to talk with we are here to help.
The pastoral care team can be contacted by calling 07 4690 4018 Monday - Friday from 8.30am - 4.30pm. To access these services after hours or on public holidays or weekends please contact the After Hours Nurse Unit Manager on 4690 4033.

Catholic priests are available to administer the sacraments. Chaplains from other denominations also visit our hospital. Please ask nursing staff if you would like to arrange a visit.

Prayer facilities
The chapel is open at all times for prayer, reflection and spiritual comfort. Mass and prayer services are celebrated on a regular basis and their times are displayed on the chapel noticeboard. The chapel is located at Entrance 1, opposite the front reception desk.
Parking is available via Entrance 5 on Curzon Street and Entrance 6 on Herries Street. There is also parking available behind Impressions on Scott cafe, on Scott Street.

A limited number of disabled parks are available at Entrances 1, 2 and 3.
The closest ATMs are at the Range Shopping Centre, which is situated at 11 James Street, East Toowoomba.
Our Leadership Team
The Toowoomba Executive Leadership team provides management and leadership of our private hospital. Find out more about our Executive Leadership team here.