Bowel cancer is more common than you think
By Dr Gareth Owen
Bowel Cancer: A brief summary
Bowel cancer is one of the commonest cancers in Australia. In fact 1 in every 11 men and 1 in every 16 women will develop bowel cancer in their lifetime. Essentially this means just about every Australian will either be directly affected by, or know someone that has had, or will develop, bowel cancer. Despite these figures, over 90% of patients diagnosed at an early stage can be cured. This only highlights the importance of early detection and in particular, screening.
Symptoms:
Unfortunately many bowel cancers will show no symptoms until relatively advanced. Symptoms may however include a change in bowel habit, particularly a tendency toward looser stools, blood in the stool, abdominal pain or discomfort. Also, tiredness due to anaemia is common for cancers on the right side of the colon. Weight loss can occur and rarely a lump in the abdomen may be felt. Finally, a lump or pain in the rectum or anus, or urgency of stool can be symptoms.
Risk factors:
Risk factors for bowel cancer include those you can modify and those you can't. Risk factors that can be modified include smoking, eating excessive red (particularly charred) or processed meat, drinking excessive alcohol and being overweight. It is therefore important to modify your lifestyle to help reduce your personal risk of bowel cancer. There are other risks that cannot be modified. These include age, genetic conditions such as Lynch Syndrome, or a family history of bowel cancer. Crohn's disease and Ulcerative Colitis can also increase your risk of bowel cancer.
Screening:
Currently the National Bowel Cancer Screening Program arranges for every Australian between the ages of 50 and 74 to have a faecal immunochemical test (FIT) every 2 years. This was previously known as (and still often referred to as) the faecal occult blood test (FOBT). Essentially it is looking for blood in the stool. If positive you will be referred for the more definitive test, a colonoscopy. If negative, it does not mean cancer is not present, but you will receive a further test in 2 years. A colonoscopy is currently the gold standard screening investigation and should be considered the first line test in people with more than average risk for bowel cancer. Regular colonoscopies (5 yearly or so) may reduce your risk of developing bowel cancer by up to 60%. If a growth suspicious for a bowel cancer is seen at colonoscopy a biopsy will be taken.
Treatment:
If a bowel cancer is diagnosed treatment will depend on a number of factors. Patients will firstly have the cancer investigated to attempt to see how advanced it is. This will involve a CT scan. It may also include an MRI (more for rectal cancer) and occasionally a PET scan. The biopsy samples taken at the time of colonoscopy are also often looked at on a microscopic level to determine whether the tumour might respond to differing types of chemotherapy should this be required.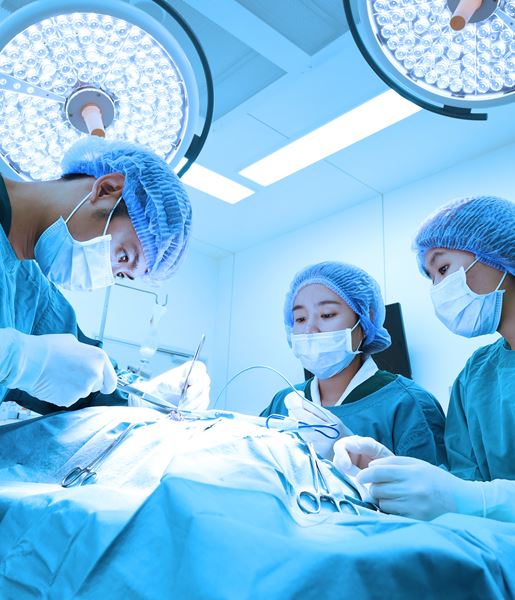 Surgery is the mainstay of treatment. This will involve removing the section of bowel that the cancer is involving and usually connecting the bowel back again. In some bowel cancer cases this is not possible and a stoma might need to be fashioned. This could be temporary or permanent. Chemotherapy and/or radiotherapy might be recommended, either before or after surgery, to aid in the treatment of bowel cancer. Chemotherapy will often be for a number of months and can be in tablet form or given via an infusion. It is generally well tolerated. The main side effects include nausea, diarrhoea, a higher risk of other infections developing and also tingling in the fingers and toes. Hair loss is actually uncommon with the drugs used for bowel cancer.


Surgery for bowel cancer is a very invasive operation. It will usually take at least 2-3 hours and not uncommonly can take 4-6 hours or longer. Traditionally bowel cancer surgery was done with a large incision on the abdomen. Techniques have advanced in the last few decades and surgery is now offered regularly as a "minimally invasive procedure". This encompasses laparoscopic (keyhole) surgery or more recently robotic surgery. The type of surgery offered will depend on a number of factors with the ultimate aim to maximise the chance of cure whilst secondarily minimising complications and speeding up recovery.
In conclusion, bowel cancer is more common than most people appreciate. It is very important to get regular screening as the outcome with early detection is much better than if the cancer is more advanced.
Dr Gareth Owen
Dr Gareth Owen is a colorectal surgeon with a particular interest in colorectal cancer, inflammatory bowel disease, diverticulitis and rectal prolapse. He offers the latest in minimally-invasive surgery using the da Vinci® robotic system in appropriate patients.