Chronic pain affects one in seven Australians: Janis 'sang' her way through this invisible illness
Chronic pain affects one in seven Australians: Janis 'sang' her way through this invisible illness
One in five Australians live with some form of chronic pain.
While there are several definitions, chronic pain can be described as persistent pain which lasts more than three months.
For Redlands Coast mother Janis Emadian, back pain was a constant, yet most unwelcome companion for over 20 years.
Eventually, life started "closing in and narrowing" for her with what she calls the "Invisible Illness" of chronic pain draining her confidence to live a normal life of working productively and socialising with family and friends.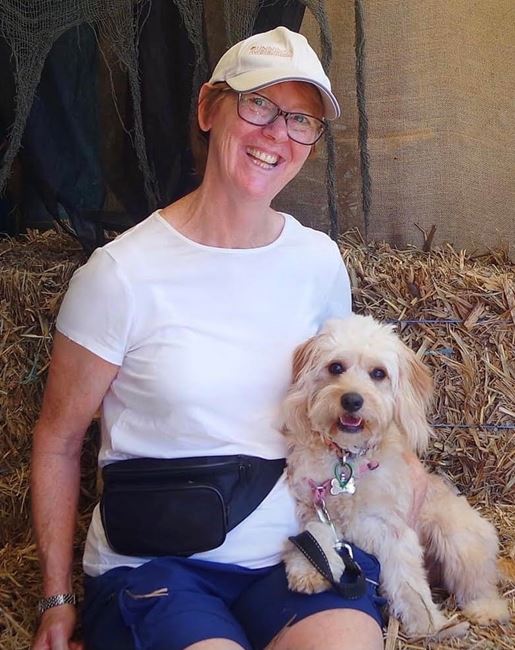 "You might look alright and look healthy enough to people who meet you casually - but beneath the surface, you're in constant pain and you're always engaged with negative self-talk about your handicap and assessing whether any activity is worth the risk because it might trigger a flare-up," says Janis.
"I fell when I was ice skating in my 20's and damaged my coccyx (tailbone) which later caused a degenerative back condition. The chronic pain started a few years after the accident when I had my first child and it got even worse when I had twins (the twins are now aged 23 and her oldest son is aged 27).
"Surgery for a bulging disc in 2013 helped my back a bit, but it didn't fix it and I found myself on this merry go round of chronic pain, strong opioids, hospital visits, diminishing quality of life and a reduced ability to work.
"It's physical, emotional and mental turmoil. I found myself going out of the house less frequently over the years. It even became an issue at family gatherings or going to the movies as the thought of sitting for an hour or two and being crippled by pain makes you think twice about doing anything."
Eventually, after another hospital admission which lasted three weeks in late 2021, including 10 days at St Vincent's Private Hospital Brisbane where she was treated by rehabilitation medicine specialist, Dr Gillian Nalder. Janis was referred to the Brisbane Centre for Pain Management at St Vincent's Private Hospital Brisbane (Kangaroo Point). They offer what they believe is one of Australia's most comprehensive range of pain management services and specialties in one location.
St Vincent's Brisbane has a dedicated operating theatre equipped with state-of-the-art technologies to support complex pain procedures, consultation rooms, spacious recovery suites and a variety of surgical and therapeutic options, making the hospital one of Australia's premier centres for pain management.
The hospital has been running the Pain Management Program (a group program with some one-to-one sessions) since 2012 helping thousands of patients with a multi-disciplinary approach. The program can also cater for any St Vincent's outpatients aged over 14, offering the only adolescent pain management program in Australia designed to help young people who suffer chronic pain.
Dr Michelle O'Brien is a specialist pain medicine physician and anaesthetist also working at St Vincent's with particular interests, including the importance of multidisciplinary team management for chronic pain. Under this model, the patient plays a central role, with an emphasis on evidence based pain education and psychological support, interventional procedures including Spinal Cord Stimulation, and the evolving use of opioids in chronic pain.
"There are many reasons why people experience chronic pain - and pain management can help with all of these. Any part of the body can be affected by chronic pain and there are many different approaches that can be used," said Dr O'Brien.
"Pain can inhibit or impact on everyday function from the ability to work to full capacity and functionality, right through to completing normal everyday household tasks, physical activity and social engagement that we all take for granted.
"Pain acts as our body's alarm system and when that alarm is constantly going off this can challenge people's coping skills and affect important body functions like sleep and mood. Pain signals travel along nerve pathways and our current imaging technology can't show nerve pain which makes it more challenging to manage.
"It's important that people who suffer from chronic pain know that there are medical experts who just specialise in managing pain. There are pain services with trained people who can help specifically in pain and there are numerous management options. Patients just need a referral to a pain specialist who can then assess the patient and then come to an agreement about the best approaches."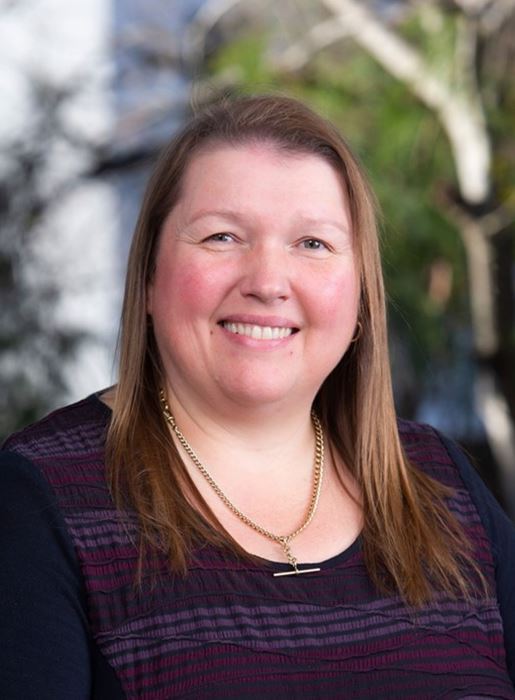 Dr O'Brien says St Vincent's Pain Program participants often feel they might be at the "end of the road" and that options to manage their chronic pain are almost exhausted but there is usually much that can still be done to help manage their pain and related issues.
The four-week, two-days-a-week program at the Brisbane (Kangaroo Point) Hospital includes a variety of sessions (which can be flexible) which cover physiotherapy, occupational therapy, movement, education sessions, psychological support and development of a personalised pain management plan to implement on completion. It can include follow-up sessions and ongoing support if required.
"For those who actively participate in our programs, many achieve significant benefits and for some it can be life-changing. And many who do engage with our program improve their function with a more positive outlook for the future," says Dr O'Brie
St Vincent's Pain Management Program psychologist Nidhi Gupta says as well as the physical therapy, the program focuses strongly on strategies to assist patients to reclaim some quality of life and a combination of therapies including cognitive behaviour therapy (CBT) and acceptance commitment therapy (ACT). It combines group work with some one-on-one sessions.
Both therapies focus on the patient's values and what's important to them and emphasise the importance of accepting their situation and taking control by working towards purpose and achievable goals every day.
"For most patients, their journey with chronic pain has had a profound effect on their lives, costing them jobs, their social life and maybe it's had a very negative effect on their relationships and their mental health," says Ms Gupta.
"They can find it hard to ask for help; they experience guilt, loneliness and isolation. A lot of people have lost or forgotten how to have any fun in their life and feel as if they don't deserve to have fun. They spend a lot of time 'apologising and explaining' to those around them. The course provides a support network, helps them return to work in some capacity and resume a social life and leisure activities while promoting mindfulness around their pain levels and what's manageable in their daily and weekly activities."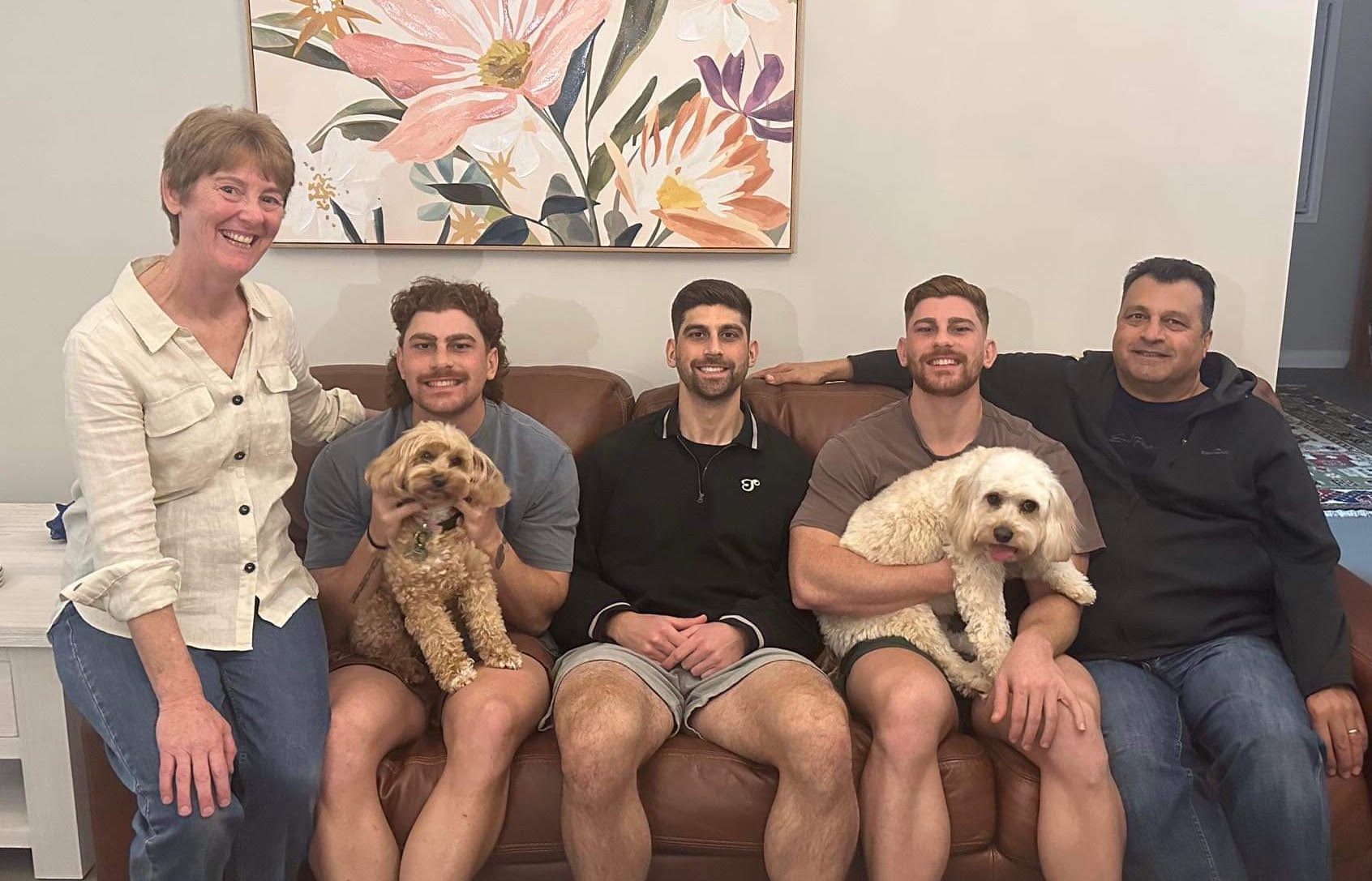 For Janis Emadian, that has meant a return to part time work and a far more constructive and positive approach to living her life.
"In the group sessions you're with like-minded people who have been on a similar journey as you or can at least empathise with you," says Janis.
"The course was enjoyable, challenging, quite difficult at times and other times it was just plain confronting. They teach you how to manage pain or at least manage your pain better through body awareness, relaxation techniques and meditation."
But for Janis, the greatest achievement was that it gave her the coping skills, knowledge and courage to try new things – most notably ticking off a big 'bucket list' goal of joining a choir – the Redland Rhapsody Chorus. She describes it as a "ladies version of Barbershop singing", featuring 4-part harmony "a capella" - and Janis happily confesses she'd never been a singer until now!
"After I completed the Pain Management Program, I started with the new attitude of "give it a go and see" even though it was initially quite scary with joining the singing group, especially when it comes to performing in competitions," says Janis.
"You're on stage for a quite a while and that was initially a concern for me as a year ago I couldn't even stand on a stage for any period of time, plus there's a range of actions and musical moves while we're performing so I had to be a bit careful."
The group had its finest achievement in May, when the Redland Rhapsody Chorus performed at the prestigious Sweet Adelines International competition held in Brisbane where they won three medals, placed third in Australia and were voted the Most Improved Chorus (the group's best result in almost three decades).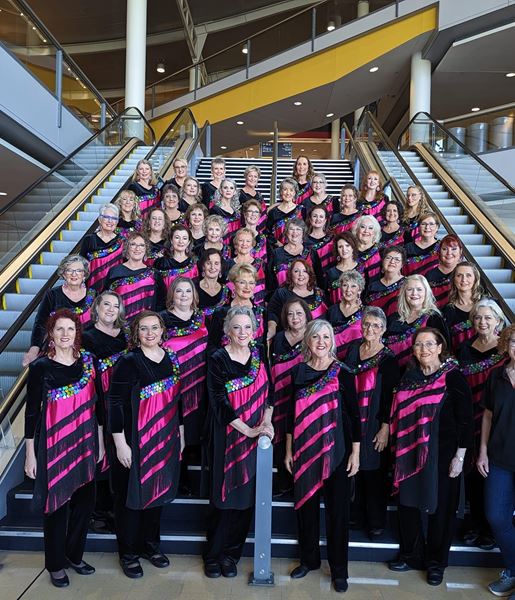 "It brings me the greatest joy and there's so much fun and friendship among the group of ladies from rehearsing and performing together," says Janis. "Aside from having my twin boys, singing with the Chorus and being acknowledged with awards at the Sweet Adelines International event this year, is my greatest life achievement."