Contemporary 24/7 Emergency Department
By SVPHT staff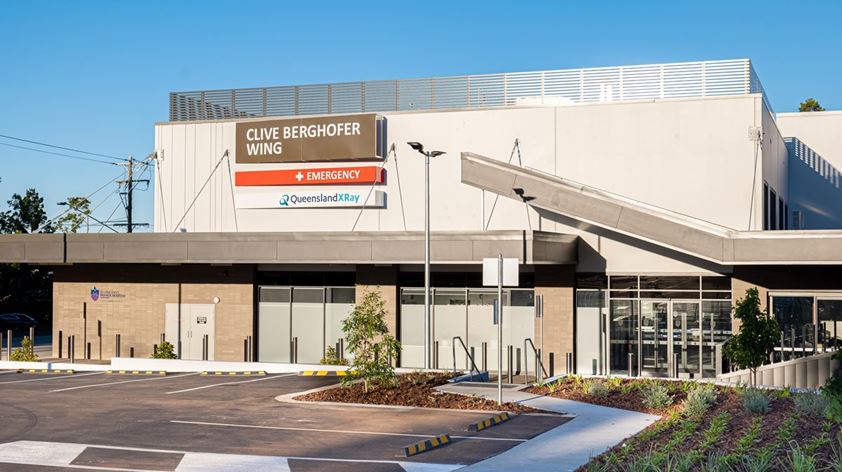 The $15 million purpose-built Emergency Department is in the newly developed Clive Berghofer Wing. It is open 24/7, 365 days a year and is here to help in a medical emergency.
The department includes three resuscitation areas, 15 treatment areas, and a medical assessment and planning unit with the ability to provide allied health and nurse practitioner-led services. It has been in service since the 16 November 2020.
The average wait time is less than 15 minutes, meaning you and your loved ones have quick access to medical assistance.
Whether you come in yourself or by ambulance, our specially trained emergency teams work with our specialist doctors and onsite services to get you the care you need.
Our Emergency Department also offers 24/7 rapid access to specialist cardiac care, with our emergency chest pain service. QLD X-Ray is also based in the Clive Berghofer Wing, which has a number of facilities including nuclear medicine, ultrasound, X-Ray, CT and MRI scanner.
Entrance to the Emergency Department is via Entrance 6 on Herries Street. The facility also features the hospital florist (Dawn Osborne Florist) and Pulse Café.
More information about the Emergency Department can be found on the Toowoomba Private Emergency Group (TPEG) website here.