Endocrine surgery
Our endocrine surgeons are amongst Australia's leading and most respected practitioners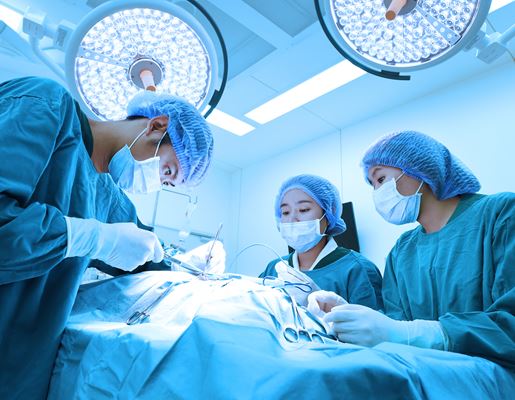 Our endocrine surgeons have special expertise and training in operations involving the endocrine glands.
We have endocrine surgeons with interests and expertise in all aspects of endocrine surgery.
Our endocrine procedures
Please check your relevant hospital below for their specific services. **Not all services are available at all hospitals.
Commonly performed procedures include:
Thyroid surgery
Parathyroid surgery
Salivary gland surgery
Adrenal gland surgery
Parathyroid surgery
Your parathyroid glands are tiny glands located in the lower part of your neck. They sit near your thyroid gland.
They produce a hormone called 'parathyroid hormone' which controls the amount of calcium in your bloodstream.
Normally the parathyroid glands are small, but sometimes they become enlarged and start producing too much hormone.
People with enlarged parathyroids may be recommended surgical treatment.