St Vincent's Private Hospitals offer a wide range of gynaecology related services, for details of the gynaecology services at your local St Vincent's Private Hospital, click here.
Experience leading edge gynaecological expertise from our dedicated specialists
Our gynaecologists consult with and treat women with a wide range of conditions including conditions affecting women's ovaries, fallopian tubes, uterus, cervix, vagina and vulva.
We also treat menstrual and menopause disorders and we help women experiencing incontinence, a common problem, especially following childbirth.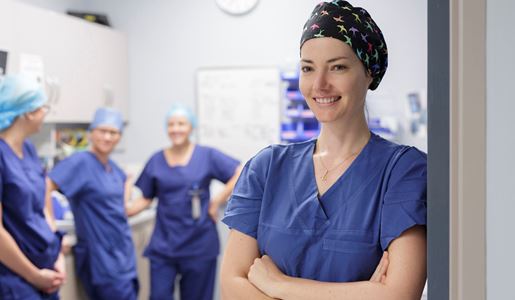 Many Australian gynaecologists consult on site at a St Vincent's Private Hospital or are located nearby.
Our gynaecologists are amongst Australia's leading and most respected practitioners, who have all undergone a rigorous process of assessment prior to gaining admitting privileges to our hospitals.
Our gynaecologists have interests and expertise in many aspects of gynaecology including urogynaecology and gynaecological cancer.
Please check your relevant hospital below for their specific services. **Not all services are available at all hospitals.
At St Vincent's Private Hospitals we help women with a wide range of issues including:
Abnormal cervical screening test/PAP smear
Cancer and pre-cancerous diseases of the reproductive organs
Menstrual disorders
Infertility
Prolapse of pelvic organs
Infections of the vagina, cervix and uterus
Urinary tract infections
Pelvic inflammatory disease
Endometriosis
Menopause
Our gynaecological surgeries and procedures include:
Surgery for fibroids and uterine dysfunction
Procedures to treat urinary incontinence
Treatment of abnormal pap smears
Colposcopy
Treatment of polycystic ovarian syndrome
Treatment of ovarian cysts
Treatment of ectopic pregnancy
Treatment of endometriosis
Hysterectomy
Your gynaecologist may recommend this procedure to view the inside of your uterus.
It can help diagnose conditions such as fibroids as well as investigate the cause of heavy periods, abnormal bleeding, pelvic pain, recurrent miscarriages and infertility.
The procedure is done using a hysteroscope, a narrow tube with a light and camera at the tip. Your gynaecologist guides the instrument into your uterus via your vagina. It sends images to a monitor so the doctor can see any abnormalities in your uterus.
Colposcopy: investigation of abnormal pap smear results
Colposcopy enables your gynaecologist to view and take biopsies from your vulva, vagina and cervix. Unlike hysteroscopy, colposcopy doesn't extend to the inside of your uterus. It's often used to follow up an abnormal pap smear result.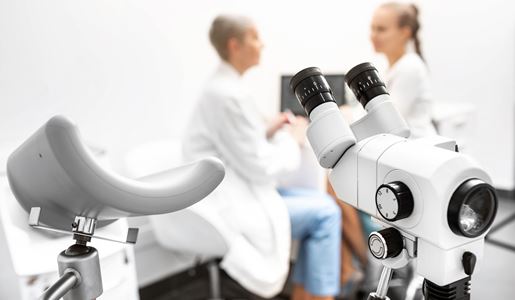 Hysterectomy means removal of your uterus or womb. Your gynaecologist may recommend a hysterectomy for a number of reasons including fibroids, pelvic pain, prolapse of your uterus or cancer.
You may also consider having a hysterectomy if you carry the BRACA1 or BRACA2 gene for breast cancer to lower your cancer risk.
There are at least 4 different types of hysterectomy and it can be performed through an incision in your abdomen or through your vagina. If you're considering having a hysterectomy, be sure to discuss the details and your preferences with your specialist.
Find a hospital near you offering gynaecology