Ophthalmology
We have specialists with expertise in all aspects of ophthalmology
St Vincent's Private Hospitals offer a wide range of ophthalmology related services, for details of the ophthalmology services at your local St Vincent's Private Hospital, click here.
Our eye specialists — known as ophthalmologists — use the latest diagnostic and treatment techniques
Ophthalmologists are medical doctors with specialist training in eye examinations, diagnostics and management of disorders of the eye and the visual system.
Our ophthalmologists provide a broad spectrum of eye care, from prescription of glasses and contact lenses to medical treatment and complex microsurgery.
Note: If you experience a sudden change in your vision, you should seek immediate medical attention.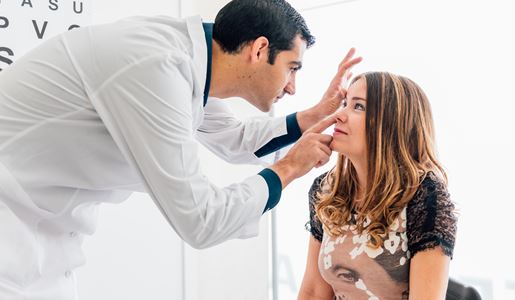 All of our ophthalmologists are qualified doctors and obtained at least 2 years experience in general medicine and surgery before training in ophthalmology which requires a minimum of 5 years further study, amounting to over 12,000 hours of training in medicine and surgery specific to the eye.
Our ophthalmic procedures
Please check your relevant hospital below for their specific services. **Not all services are available at all hospitals.
Some common conditions we treat include:
Cataracts (clouding of the lens)
Glaucoma (increased pressure within the eyeball)
Diabetic retinopathy (damage to blood vessels in the eye)
Detached retina (normally cause by an injury)
Macular degeneration (damage to the nerves in the eye)
Our ophthalmic procedures include:
Prescribing eye drops
Injections and tablets
Laser treatments
Surgery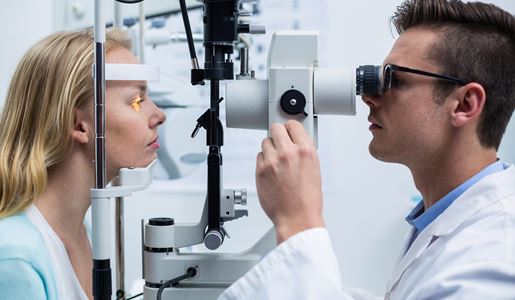 Cataract surgery
Cataracts are a very common condition. As you age, the lens of your eye can become cloudy. Your vision may become foggy or blurry. This clouding is called a cataract. Cataracts may also be associated with trauma, inflammation or diabetes.
Some babies are born with cataracts. If you think your baby may have a cataract, you need to make an urgent appointment with an ophthalmologist.
Cataracts are removed when glasses or contact lenses are no longer helping you to see sufficiently well. Your cloudy lens is removed and replaced with an artificial lens. The lens implant becomes a permanent part of your eye.
It's usual to wait for your first eye to completely recover from cataract surgery before having surgery on the second eye.
Find a hospital near you offering ophthalmology