Social work
Our social workers are here to provide support to our patients and their families
St Vincent's Private Hospitals offer a wide range of social work related services, for details of the social work services at your local St Vincent's Private Hospital, click here.
We help you with all the practical things associated with going home
Our social workers know how social services work and they can help people and their families with aged care planning, aged care placement, community aged care packages, referrals to rehabilitation, financial hardship and emotional counselling.
A hospital social worker will work closely with you to help you make the best possible decisions.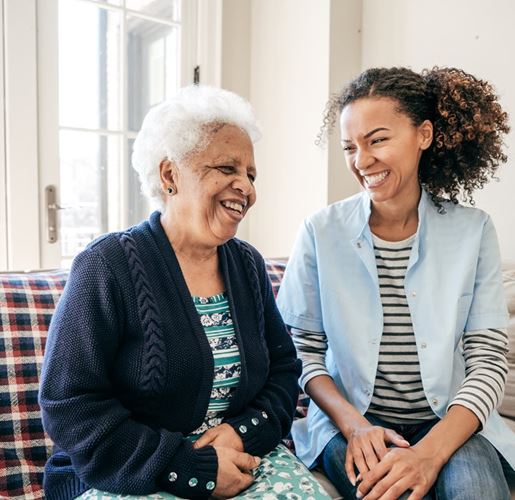 As Allied Health professionals, our hospital social workers are all degree-qualified and accredited to practice in our hospitals. They're engaged in ongoing professional development.
They work with our doctors, nurses and multidisciplinary team to treat and care for you during and after your treatment in hospital.
Their goals are to support you as you adapt to any challenges you're facing and to help with your return to optimal functioning in your desired environment.
Our social workers offer counselling and emotional support at no charge .
Please check your relevant hospital below for their specific services. **Not all services are available at all hospitals.
Discharge planning
Mental health counselling
New diagnosis counselling
Financial hardship counselling
Aged care placement
Community aged care packages
Discharge Planning
Planning for your discharge from hospital is one of the important tasks a social worker may be involved in.
A discharge plan is designed to make sure you're ready to leave hospital and that you'll have the appropriate support following your hospital stay.
The discharge plan may include:
An evaluation of your current condition
A plan for going home or transfer to another health care facility
Prescriptions for your medications
A referral letter to your GP
Our recommendations for any extra support you'll need at home
Referrals for home care and other community health care support you may need
Assist in arrangements for follow-up appointments and tests
Disclaimer
This information is of a general nature, which may not be relevant to you. Any surgery or invasive procedure carries risk. We encourage you to speak with your doctor about your condition.
Find a hospital near you offering social work services