Pastoral and spiritual care
Our pastoral and spiritual carers are here to help
We understand that being in hospital can be challenging
Occasionally, some patients may experience feelings of isolation, uncertainty and vulnerability during their time in hospital care. To help with these feelings, you may find it beneficial to speak with someone from our pastoral services team.
Our professional spiritual and pastoral carers can listen to your fears, worries, hopes and dreams and can provide support during times of grief and loss. They can help you find meaning in your situation and help with any practical matters.
While we are a Catholic organisation, our pastoral carers are sensitive to all religious, non-religious and cultural traditions and can help arrange a visit by a chaplain or representative from your own denomination.
If you would like to be visited and supported by a representative from your faith or denomination please contact the pastoral and spiritual care team so they can assist you.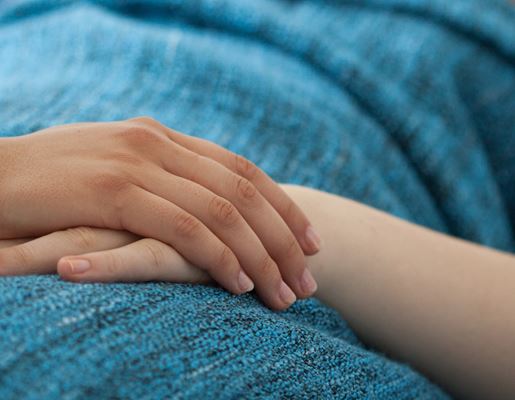 Our pastoral and spiritual carers
Our pastoral carers are part of the hospital team that looks after you during your stay, providing spiritual and emotional support and sacramental ministry.
The pastoral care team has contacts for all local churches, temples, mosques and synagogues.
Our pastoral and spiritual care services
Offer religious and or emotional and spiritual care
Communion in your room
Sacrament of the sick
Sacrament of reconciliation
Baby blessings (Mater only)
Mindfulness
Memorial services
Please contact the pastoral and spiritual care team for alternative denominational ministers.
Disclaimer
This information is of a general nature, which may not be relevant to you. Any surgery or invasive procedure carries risk. We encourage you to speak with your doctor about your condition.
Our mission
As a Catholic health care service, we bring God's love to those in need through the healing ministry of Jesus. We are especially committed to people who are poor or vulnerable.
Our Vision
We lead through research-driven, excellent and compassionate health care.
Our Values
St Vincent's Health Australia's four core values are compassion, justice, integrity and excellence.
Our pastoral and spiritual care services