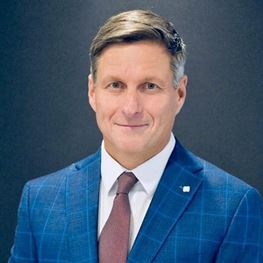 Specialities
Endocrine Surgery
General Surgery
Head & Neck
Areas of Interest
Endocrine Surgery
Thyroid
Parathyroid
Adrenal surgery
Mater Hospital, North Sydney, NSW
Suite 202
69 Christie St
St Leonards NSW 2065
T: (02) 9437 1731
F: (02) 9437 1732
Biography
A/Prof Mark Sywak is an endocrine surgeon who specialises in surgery of the thyroid, parathyroid and adrenal glands. He performs over 500 endocrine surgery procedures per year.
A/Prof Sywak has a particular interest in surgery for thyroid cancer as well as minimally invasive surgery for parathyroid disease and adrenal tumours. He also specialises in posterior retroperitoneoscopic adrenalectomy for the removal of adrenal gland tumours.
He is a graduate of the University of Sydney Medical School and a Fellow of the Royal Australasian College of Surgeons. Dr Sywak is now a clinical associate professor at the University of Sydney.
He has a strong interest in thyroid cancer research and is heavily involved in surgical training as the supervisor of surgical training for the Northern Sydney rotation of the College of Surgeons.