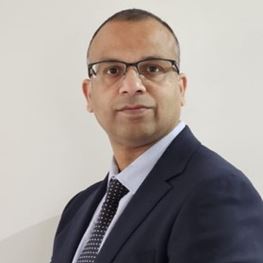 Dr Ashish Panigrahi
MBBS, FRACP
Languages: Bengali, English, Hindi, Odia, Tamil
Areas of Interest
Multiple Myeloma
Young MPN
Lymphomas
MDS
Classical Haematology
St Vincent's Private Hospital Werribee, VIC
Locum Haematologist at GV Health Shepparton
St Vincent's Private Hospital
240 Hoppers Lane
Werribee VIC 3030
T: (03) 9218 8460
F: (03) 9218 8465
Biography
Dr Ashish Kumar Panigrahi is a Clinical Haematologist who has trained in Western Health, Royal Melbourne Hospital and Peter MacCallum Cancer Centre.
He has also served in regional Victoria at Bendigo Hospital as a Haematology Fellow. Dr Panigrahi has keen interests in both malignant and non-malignant haematology.

He has special interests in Multiple Myeloma, MPN disorders, lymphomas, MDS and elderly AML. Dr Panigrahi was involved as sub investigator in clinical trials at the Peter MacCallcum Cancer Centre. Dr Panigrahi endeavours to provide comprehensive patient centric care.