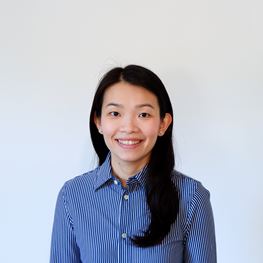 Specialities
General Medicine
Nephrology
Areas of Interest
Acute kidney injury
Hypertension
Renal stone disease
Cardio-renal medicine
Chronic kidney disease
Dialysis and transplantation
Peri-operative management
Mater Hospital, North Sydney, NSW
Nephrology at the Mater
Suite 1.03, Level 1
Mater Clinic
4-6 Gillies Street
Wollstonecraft NSW 2065
T: (02) 9955 4913
F: (02) 9955 1247
Biography
Dr. Christina Lai is a patient-centred nephrologist and a general physician passionate about empowering patients and families to fully engage in their medical care through active listening, expressing empathy and education. She has special interest in treating patients with acute kidney injury, hypertension, renal stone disease, cardiorenal syndrome and chronic kidney diseases, including those requiring dialysis and transplantation.
Dr Lai graduated from the University of New South Wales in Sydney and completed her basic physicians training at St. Vincent's Hospital. She was awarded her Fellowship with the Royal Australian College of Physicians (FRACP) upon completing her specialist training in renal medicine through Liverpool Hospital, Concord Hospital and Royal Prince Alfred Hospital.
Dr. Lai works closely with transplant physicians in RPA to facilitate transplantation. She has a research interest in kidney transplantation, and she is currently completing a PhD on early immunological and clinical events in kidney transplantation. She awarded the Early Career Researchers Award at The Transplantation Society of Australia and New Zealand in 2019.
Dr. Lai speaks fluent Cantonese and Mandarin. She previously conducted a series of talks on SBS Cantonese Radio on common kidney problems.