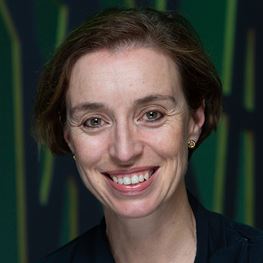 Dr Emily Stone
MBBS, MMed, FRACP
Languages: English, French
Make a booking
Areas of Interest
Lung cancer
Airway disease
Pulmonary hypertension
St Vincent's Private Hospital Sydney, NSW
Suite 806
St Vincent's Clinic
438 Victoria Street
Darlinghurst NSW 2010
T: (02) 8382 6822
F: (02) 8382 6839
Biography
Dr Emily Stone is a consultant respiratory physician and Acting Head of Thoracic Medicine within the Department of Thoracic Medicine and Lung Transplantation at St Vincent's Private Hospital, Sydney.
Dr Stone is a conjoint Senior Lecturer at the University of New South Wales and the Chair of the St Vincent's Hospital Lung Cancer Multidisciplinary Team (MDT). Her chief clinical and research interests are in the fields of lung cancer screening, multidisciplinary team care and tobacco control. She trained in respiratory medicine in Australia and is finalising doctoral studies in clinical data science in multidisciplinary team care via the University of Sydney.
Emily is the NSW Principal Investigator for the International Lung Screen Trial (ILST) investigating low dose CT screening for lung cancer in Australia and internationally.
Committee memberships include IASLC Tobacco Control and Smoking Cessation Committee (immediate past chair), member of the Cancer Council Australia Working Party for Clinical Practice Guidelines in Lung Cancer, member of the TSANZ ENDS/ENNDS Position Paper Working Party and Assembly Head of the Lung Cancer Assembly of the Asia-Pacific Society of Respirology.