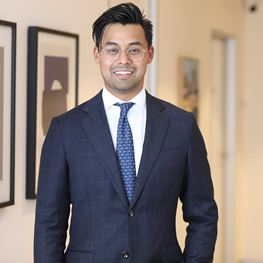 Areas of Interest
Knee - ACL and knee replacements
Hip - hip replacements, revision hip replacements
Trauma - reconstructive, complex cases
Mater Hospital, North Sydney, NSW
Suite G02, 3 Gilles St, Wollstonecraft NSW 2065
Suite 320, 5 Lime Street, Barangaroo 2000
Suite 3.01, 40 Bigge Street, Liverpool 2170
Biography
Dr Sundaraj is an orthopaedic surgeon with a subspecialty interest in knee, hip and trauma surgery.
Dr Sundaraj is a fellow of the Royal Australasian College of Surgeons (RACS) and the Australian Orthopaedic Association (AOA).
Dr Sundaraj attended medical school at Monash University in Melbourne, returning home to complete his orthopaedics training in New South Wales. He has experience, including sub-specialist training in knee surgery, having undertaken a fellowship with world-renowned surgeon Professor Leo Pinczewski, a pioneer in the field of ACL surgery. Since that time, he has joined Prof. Pinczewski in partnership.
Dr Sundaraj completed a Masters of Science, majoring in Trauma Surgery at the University of London to further his academic interests. He has published in numerous peer-reviewed journals and has been invited to present at international conferences. He is regularly involved in the teaching of orthopaedic trainees and medical students.
Dr Sundaraj believes in a compassionate approach, where treatment is the destination and the journey. He uses the latest technology, which includes robotic surgery, to achieve optimal results, combined with minimally invasive techniques, targeted pain control and early mobilisation.
Affiliations & Memberships