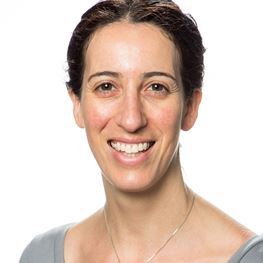 Areas of Interest
Obstetric haematology
Medical complications of pregnancy
Preconception counselling
Thrombosis and Haemostasis
Mater Hospital, North Sydney, NSW
Level 4, Suite 9
North Shore Private Hospital
Westbourne St
St Leonards NSW 2065
T: (02) 9463 1966
F: (02) 8088 7795
Biography
Dr Natalie Cromer is a Haematologist and Obstetric Physician. She is passionate about the convergence of Haematology and Obstetric Medicine and in providing patient focussed, evidence based care. Dr Cromer also has a keen interest in managing other medical disorders of pregnancy (including preconception counselling) as well as benign haematological conditions, including thrombosis and haemostasis (clotting and bleeding disorders), thalassaemias and other haemoglobinopathies.
Dr Cromer graduated from the University of New South Wales in 2007. Following her Haematology training at Royal North Shore Hospital in Sydney she undertook Obstetric Medicine training at Campbelltown Hospital and Royal Hospital for Women (Randwick).
Dr Cromer's key strengths are her communication and clinical expertise. She has a confident, compassionate and respectful communication style, encouraging questions and open communication with the aim of approaching each consult from the individual patient's perspective.
Dr Cromer has a passion for teaching and education and is actively involved in mentoring, including being a Professional Mentor for the UNSW Career Discovery Mentoring Program. Dr Cromer is an elected member of the Executive Council of the Society of Obstetric Medicine of Australia and New Zealand (SOMANZ) and is currently serving on the Education and Training Committees. Dr Cromer is dedicated to ensuring the next generation of Obstetric Physicians are ready to provide excellent care to pregnant women.
Dr Cromer has strong research interests. She is a co-investigator in a multi-site prospective observational study looking at a potential biomarker to distinguish Immune Thrombocytopenia from other causes of thrombocytopenia in pregnancy. She is also a co-investigator for the Neonatal Alloimmune Thrombocytopenia Registry. Dr Cromer has also presented at a number of national conferences in both Haematology and Obstetric Medicine.
Dr Cromer also has appointments at Royal North Shore Hospital and North Shore Private Hospital. She also delivers a Telehealth service to rural and remote public hospitals in Queensland.