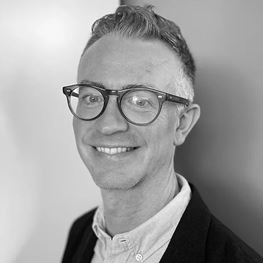 Specialities
Anaesthetics
Pain Medicine
Areas of Interest
Neck, spine, and joint pain
Nerve pain & sciatica
Headache & facial pain
Drug therapies
Regenerative medicine
Neuromodulation
St Vincent's Private Hospital Werribee, VIC
Cabrini Surgical Consulting and Movement Precinct, Level 1 Area A
181-183 Wattletree Road
Malvern VIC 3144
T: 03 8548 0362
F: 03 8799 2387
Biography
I am a dual qualified pain medicine physician and anaesthetist. I specialise in multidisciplinary pain management using a variety of approaches to treat acute, chronic and cancer related pain.
My approach involves recognising that no two patients' pain is alike and that treatment plans must be individualised.
I have developed an extensive range of treatment options to give patients the best chance of finding the treatments that work for them. I have extensive skills in the use of injections to treat pain including nerve blocks, joint injections, epidurals, platelet rich plasma injections, and radio-frequency ablation, amongst others. I trained extensively in both specialities in Australia and also in my native UK.
For more information, please visit my website at www.drpeterkeogh.com.au.