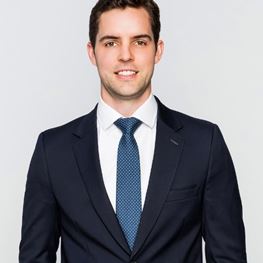 Areas of Interest
Spine surgery
Cerebrovascular disorders
Brain tumours
Trigeminal neuralgia
Chiari malformation
St Vincent's Private Hospital Fitzroy, VIC
Mr Bryden Dawes also takes public hospital appointments at St Vincent's Public Hospital Melbourne.
East Melbourne Neurosurgery
Level 5 182 Victoria Parade
East Melbourne 3002
T: (03) 9663 5399
F: (03) 9663 5299
Biography
Mr Bryden Dawes is a highly qualified Neurosurgeon who manages all general neurosurgical conditions.
Mr Dawes obtained his medical degree with honours from Monash University and a Masters degree through Macquarie University. He has undergone extensive neurosurgical training throughout Victoria and Australia. He is a fellow of the Royal Australasian College of Surgeons and member of the Neurological Society of Australasia.
He is passionate about providing individualised high-quality patient centred care. He is extensively trained in the latest minimally invasive techniques and uses these to improve patient outcomes and recovery.