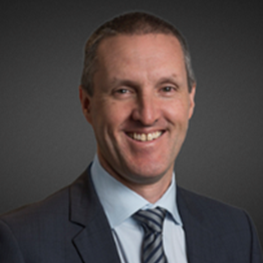 Areas of Interest
Knee arthroscopy
ACL reconstruction
St Vincent's Private Hospital East Melbourne, VIC
St Vincent's Private Hospital Kew, VIC
Suite 5.1
124 Grey Street
East Melbourne VIC 3002
T: (03) 9116 5544
F: (03) 9415 6348
Biography
Mr Christos Kondogiannis is an orthopaedic surgeon specialising in knee surgery and sports orthopaedics. He has particular expertise in arthroscopy, as well as cruciate ligament, complex knee ligament reconstructions, patellofemoral issues, and joint replacements of the knee and hip.
Chris completed his medical training at the University of Melbourne, and undertook basic surgical training at the Austin and Repatriation Hospitals. He qualified as a Fellow of the Royal Australasian College of Surgeons in orthopaedic surgery, before travelling to the UK where he undertook additional fellowships in knee surgery, sports orthopaedics, orthopaedic trauma, and hip surgery.
He offers all his patients high-quality multidisciplinary orthopaedic care that is tailored to each person's needs in order to achieve the best treatment outcomes.