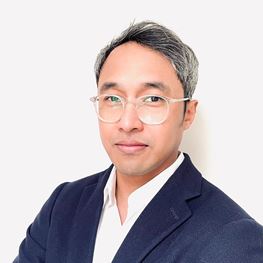 Areas of Interest
Endoscopic spine surgery
Cerebrovascular disorders
Tumours
Trigeminal neuralgia
Chiari malformation
Hydrocephalus
St Vincent's Private Hospital Fitzroy, VIC
St Vincent's Private Hospital Werribee, VIC
St Vincent's Public Hospital Melbourne
Biography
Mr Jalil is an Australian trained neurosurgeon. Having obtained his medical degree from the University of Melbourne in 2010, Mr Jalil undertook his neurosurgical training at several major hospitals in Melbourne and Sydney - including St Vincent's Hospital, Austin Hospital, The Alfred, St George Hospital, Royal Melbourne Hospital and Royal Children Hospital.
Upon being awarded his fellowship from the Royal Australasian College of Surgeons, the University of Toronto granted him a subspecialty training position in complex spine surgery as part of a joint Neurosurgery/Orthopaedic program at St. Michael's Hospital, Toronto, Canada.

Mr Jalil has special interest in minimally invasive and endoscopic spine surgery, in which he has completed further training in the United States and Canada – with the purpose of refining his surgical techniques in order to improve his patients' outcomes.

Mr Jalil is also passionate about cerebrovascular disorders such cerebral aneurysm and AVM and brain/spinal tumours. Furthermore, he also deals with other general neurosurgical conditions such as Chiari malformation, trigeminal neuralgia, hydrocephalus and peripheral nerve entrapment syndrome.

In addition to his practice, Mr Jalil is actively involved in the teaching of neurosurgery registrars, residents and medical students. He has authored multiple publications in several peer-reviewed journals. He is a member of Neurosurgical Society of Australasia (NSA) and North American Spine Society (NASS).