Centre For Wellbeing Group Programs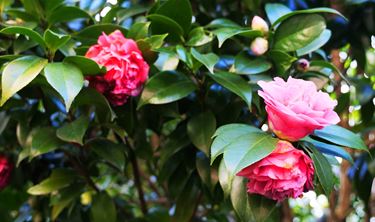 Our Programs
These services are available in small group settings in our lovely group spaces or sunny enclosed veranda. Registrations are essential. Fees apply to some groups, whilst others are free for Mater cancer patients. Book your program online or contact us to book or for more information.
Small group workshop facilitated by Fiona Fitzpatrick and has an important role to play in helping you on your way to wellness. At its heart, Art Therapy is full of opportunities to learn, grow and heal, and ultimately to help you begin moving forward from your cancer experience, reduce symptoms of stress and anxiety and increase your quality of life. No art experience is necessary.
Workshops are held monthly. Attendance is free for Mater cancer patients.
Mindful Pilates
Small group class facilitated Physiotherapist, Natasha Cauchi and features easy to follow exercises aimed at improving mobility and balance. Natasha combines her qualifications and skill in physiotherapy and health coaching to deliver a unique mindful practice. No previous Pilates experience necessary, however if this is your first class, you will need to have an initial consult with Natasha to assess your current physical health status.
Classes run weekly for 45 minutes.
Zen Meditation & Mindfulness
Small group program facilitated by Sam Davis weekly over a number of consecutive weeks, is an opportunity for patients to explore and learn techniques which may assist with physical and mental wellbeing, during and post cancer treatment. Each week a different theme is explored, with a focus on correct breathing techniques, quieting the mind and deep relaxation. No meditation experience is necessary.
Programs are held throughout the year. Attendance is free for Mater cancer patients.
'Taste & Discover' Nutrition Workshops
Small group workshop facilitated by dietitian and nutritionist Jane Freeman featuring topics such as eating to help with immune health needs, shape changes, recurrence risks, gut microbiomes, treatment type eating difficulties, taste changes and much more. Participants will enjoy options such as making up a range of super spice mixes, visits local wholesale food shops or markets, shared cookbook and recipe recommendations, kitchen gadgets ideas, good eating café and restaurant suggestions.
Workshops are generally held monthly.
Small group class facilitated by Alison Auland that can restore mobility and strength after surgery, reduce the effects of treatment and side effects through a mindfulness-based movement practice. Learn how to create calm and focus through breathing practices and other Yogic tools and techniques. No Yoga experience necessary.
Classes run twice weekly for 1 hour.
Look Good, Feel Better
These workshops are run by volunteers who cover skincare techniques to address common side-effects like dryness and sun sensitivity; makeup tips to help correct and conceal skin issues, as well as techniques for drawing on eyebrows; and advice on headwear including scarf styling and wig selection. Each participant receives a Confidence Kit – full of skincare and make-up products – to use as tools for application throughout the workshop and for continued use in their own homes.
Small group workshops are held monthly. Attendance is free for Mater cancer patients.
Meet the practitioners and facilitators of the services, therapies and programs at the Centre for Wellbeing. They are all highly experienced in their fields, and have extensive additional training in supporting those experiencing cancer.
Meet the Team