Centre For Wellbeing Our Team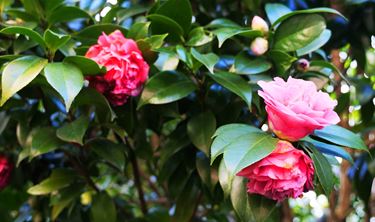 Meet the practitioners and facilitators of the services, therapies and programs at the Centre for Wellbeing. They are all highly experienced in their fields, and have extensive additional training in supporting those experiencing cancer.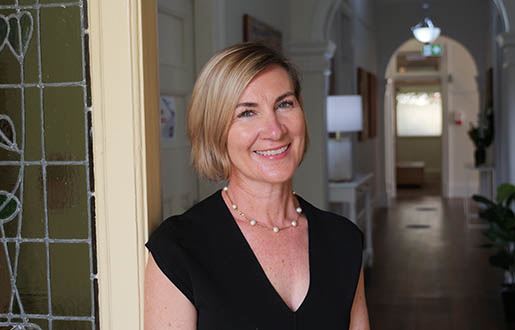 Simone Paterson, Physiotherapist
Simone is a physiotherapist specialising in lymphoedema management. Her practice includes the early monitoring and early intervention for lymphoedema after treatment of Breast, genitourinary or gynaecological cancers or melanoma, and treating the musculoskeletal issues often associated with cancer treatments.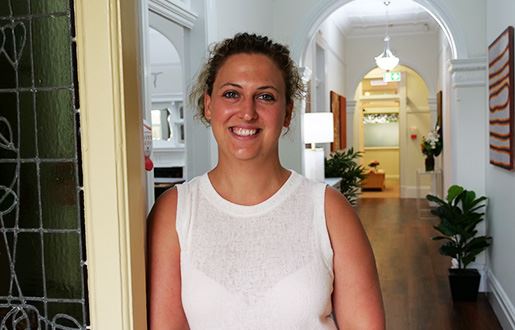 Anna-Louise Moule, Exercise Physiologist
Anna-Louise is an Accredited Exercise Physiologist specialising in oncology and the management of chronic conditions through exercise and lifestyle management. She uses evidence-based practice to translate the latest research and guidelines to practical exercise strategies.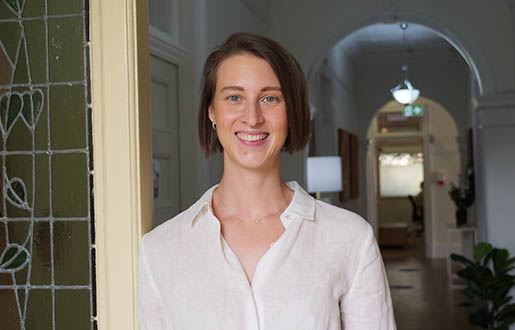 Natasha Cauchi, Physiotherapist
Natasha is a physiotherapist, Pilates instructor and former elite gymnast who has a great understanding of how the body moves and how it can heal itself. Natasha provides accurate, holistic programming and coaching for her patients.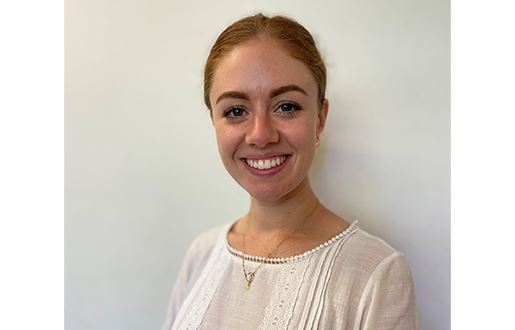 Isabelle Jardine, Dietitian
Isabelle specialises in working with people affected by cancer, from diagnosis into survivorship. She loves seeing her clients empowered with nutrition knowledge, self-awareness and self-compassion, in turn nurturing a joyful relationship with food!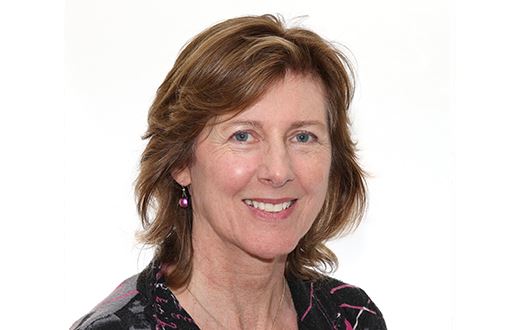 Dr Alex Withers, Clinical Psychologist
Alex offers a warm and compassionate approach alongside the provision of targeted research-based strategies to her clients. Alex has worked with people from many walks of life and in many different age groups and has a particular interest in health and adjustment across the lifespan.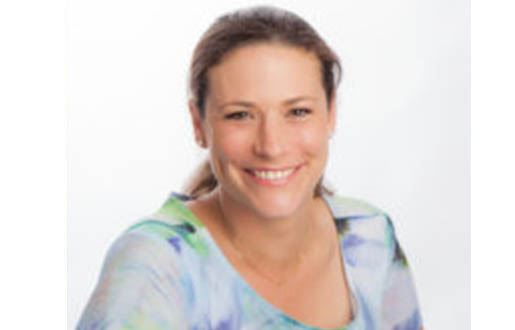 Emily Dylan, Consulting Psychologist
Emily has particular expertise in assessing and treating anxiety and depressive disorders. Changes in mood are common in the context of health concerns and Emily also applies her expertise and skills to those affected by illness. Emily has a particular interest and expertise in supporting people living with cancer, carers and those living with chronic pain.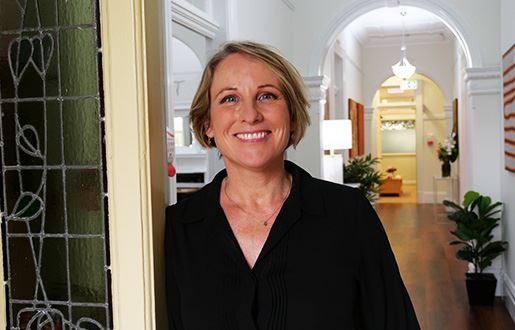 Susan Gallagher, Acupuncturist
Susan uses acupuncture to support and care for your health. She combines acupuncture with Chinese medicine and diet advice to get you back to doing what you love as soon as possible. Melding Chinese and Japanese acupuncture, her treatments are very gentle.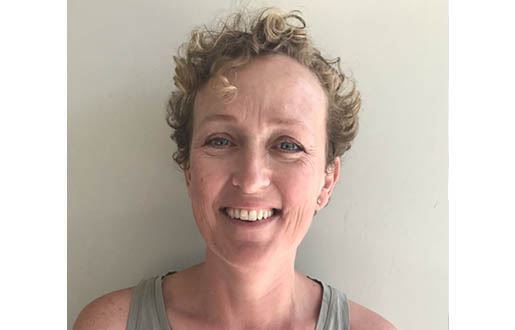 Rebecca Della-Franca, Massage Therapist
Rebecca is a massage therapist with specific training in oncology massage who specialises in gentle, supportive touch therapies for those people going through ill health. Her focus is to help others feel relief from pain, bringing peace to those who are sick, suffering, in chronic pain or for those with a terminal illness.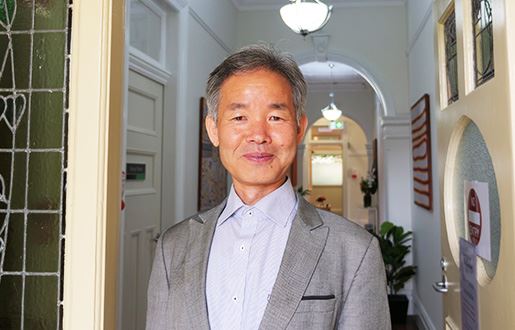 A/Prof Byeongsang Oh, Integrative Oncology
Associate Professor Oh is an integrative oncology practitioner (evidence based complementary medicine) with clinical and research interests in acupuncture, lifestyle medicine, and gut health including oncobiome. He has research and clinical experience at Dana-Farber Cancer Institute, Harvard Medical School (HMS), USA.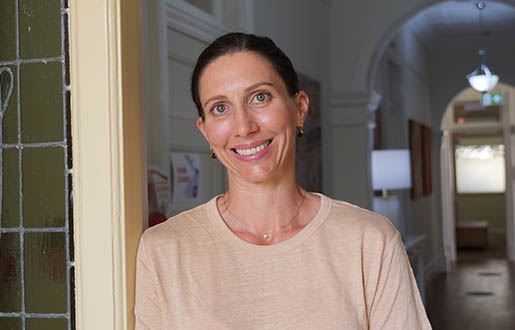 Johanna Forsyth, Reflexologist
Johanna is a Reflexologist who has a keen interest in the positive effects of Reflexology on cancer patients including the relief of long-term symptoms after cancer treatment. The outcomes for her clients with cancer are very positive and the relaxing, therapeutic effects of Reflexology are undeniable.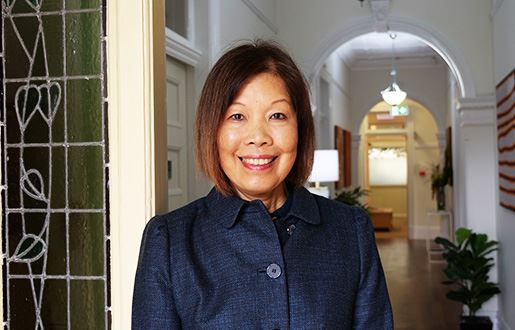 Dr Im Quah-Smith, Medical Acupuncturist/Auricular Medicine
Im is a medical practitioner and independent medical researcher with a focus on optimal wellbeing. She is constantly exploring and refining protocols for improving health outcomes. A strong advocate for preventative medicine and mind-body medicine, she understands your illness, empowering you to heal and maintain wellbeing.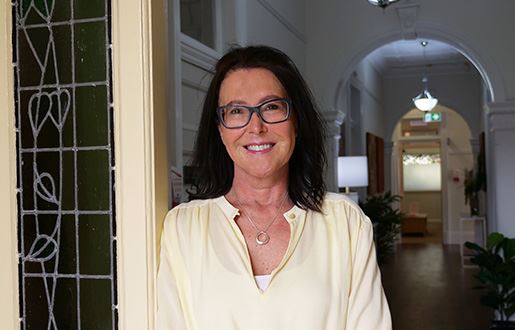 Caroline Bernardi, Guided Meditation Facilitator
Caroline adopted guided meditation as part of a holistic approach to her own illness after she was diagnosed with stage 3B lung cancer in 2008. She leads patients into a space of pause and calm, offering skills to assist with anxiety, sleep, pain and general wellbeing.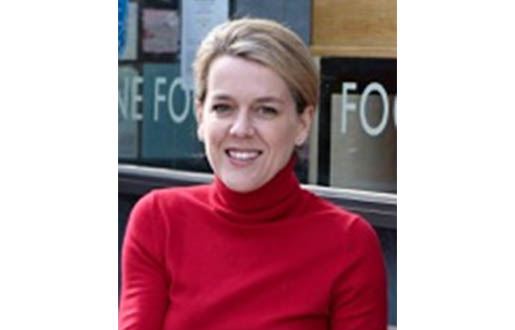 Jane is an internationally experienced Cancer Dietitian & London trained cook, award winning cancer book author and passionate advocate for positive eating experiences. She is looking forward to working with the Mater community to help translate the various cancer eating recommendations into a range of exciting taste and good food discovery experiences.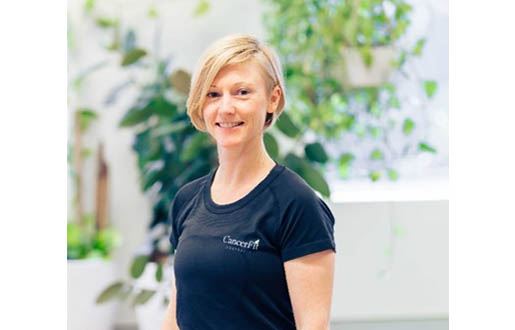 Alison Auland, Yoga Teacher
Alison holds an intuitive and nurturing space, where she creates focus, connection and fun. She has recently focused on the benefits of Restorative Yoga, Mindfulness and conscious rest and how these practices renew our nervous system, particularly as our lives are full to the brim; navigating career, home life and health challenges and continual access to technology.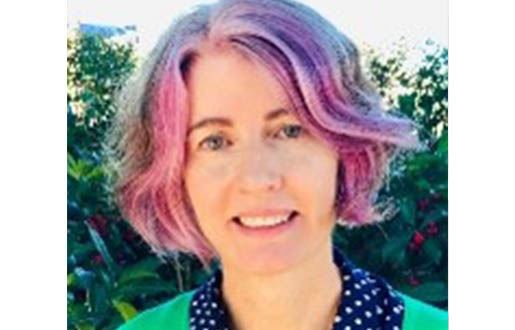 Fiona Fitzpatrick, Art Therapist
Fiona is a certified Art Therapist and counsellor with many years' experience working in various oncology settings and a passion for helping people use creative and therapeutic processes to feel better. For over a decade she has provided individual, family and group art therapy to people affected by cancer.
Sam Davis, Zen Meditation & Mindfulness Facilitator
Sam has been a Zen meditation teacher since 2006. He had an extensive background in the corporate world before becoming a management teacher, then a teacher of Zen meditation. Sam brings a spiritual sensitivity and gentle humour to his guidance of students in the practice of Zen meditation. He is also a Masters qualified psychotherapist and counsellor.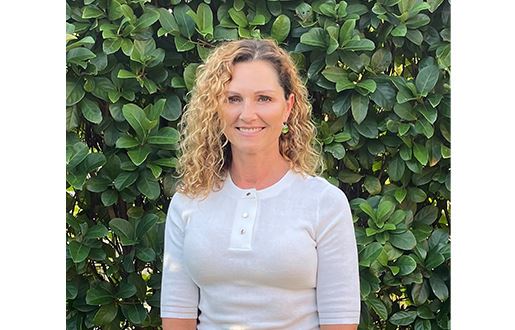 Kylie offers empathetic support in a confidential and safe environment from an integrative, person-centred approach. A breast cancer survivor herself, Kylie genuinely understands how we cannot always control what happens to us, but we can learn to control how we respond by developing self-awareness and empowerment to assist you through life's challenges and transitions.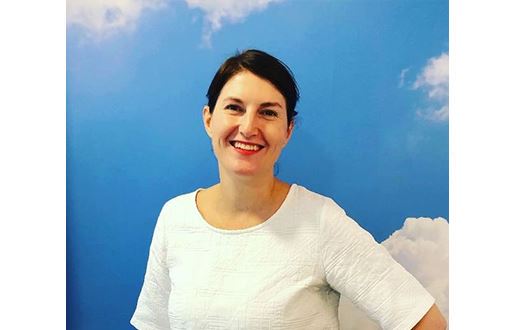 Dr Amanda Hannaford, Osteopath
Amanda Hannaford is an experienced osteopath who works exclusively with breast cancer patients. She assists breast surgeons and radiation oncologists in managing the symptoms and side effects their patients experience as part of the cancer treatment process.
Group Wellbeing Programs
Small group programs offered in our beautiful spaces and sunny veranda.
View Programs
Individual Wellbeing Services
Targeted, evidence-based services by industry professionals.
View Services