Patient Information Guide Coming to hospital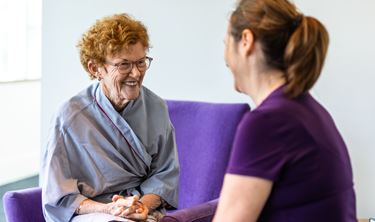 Going into hospital can be a stressful time for you and your family. Planning for your visit will help you understand what to expect during your stay and help put you at ease. Your doctor and our hospital teams are there to inform you about your procedure and help you and your family understand your care plan.
Your specialist's office should provide you with information about the date you will be going into hospital and what time to arrive on the day. Your doctor will also discuss your procedure with you, including the preparation required for surgery, when you should fast from, if you need to alter any medications and any restrictions post-surgery.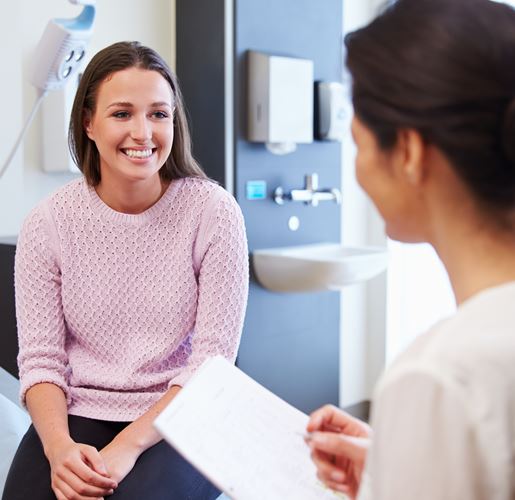 To ensure we deliver the best possible care, we need some important details about you and your medical history. We therefore ask all patients to please complete the Online Admission registration at least five business days before you come to hospital. If you are not familiar with computers, please ask a family member or friend to assist you. As not all mobile phones are compatible with the eAdmission software, we recommend using an iPad, laptop or desktop computer. If you have any questions or issues, you can call the SVHA Helpline on 1300 052 602, Monday to Friday from 8am to 4pm.
Our online registration site covers ten St Vincent's Health Australia hospitals so when you log-in, please select the specific hospital you will be admitted to. Depending on your medical history, registration takes approximately 15 to 45 minutes. Please ensure you have the following information with you prior to commencing your application:
Your current Medicare, pension or pharmacy benefit card details

Your private health insurance, DVA or work cover details

Your list of medications, both prescribed and complimentary

Your personal and next of kin details, your medical history and surgical history and enduring medical power of attorney and/or advanced healthcare directive information
Once completed, we will review your medical history and a preadmission nurse may contact you for further information if required.
Hospital Costs
Your hospital costs include those associated with your hospital stay, including accommodation, theatre fees, and any prostheses (artificial replacement of body parts). For hospital costs, we will submit a claim to your health fund (if you have one) on your behalf. You will, however, be required to cover any excess costs or co-payment. This is the portion of the estimated hospital expenses that are not covered by your health fund, and which you will need to pay before your admission to hospital. This amount is dependent on your level of private health insurance.
Private Health Insurance and Costs from Health Care Providers
If you have private health insurance cover, we recommend that you contact your insurer to find out what your policy covers and if you will need to pay an excess or co-payment. In addition to the fees charged by the hospital, you may receive separate accounts from the other health care providers involved in your care. These may include your surgeon, anaesthetist, surgical assistant, physician, pathology, medical imaging, allied health professionals (such as physiotherapists), and the hospital pharmacy.
Self-Funded Patients
If you do not have private health insurance and intend to pay the full cost of your hospital stay, we will provide you with an estimate of your hospital costs. This will include your hospital stay and procedure only. You will need to speak to your doctor and all others involved in your care for a complete overview of their costs. You will need to pay all hospital costs before your hospital admission. We reserve the right to refuse admission if your payment is not received. The Estimate of Expenses will be based on the item numbers / type of procedures and any prostheses required for surgery. If your surgeon requires any additional prostheses or the item numbers / type of procedure changes, there may be additional fees that are payable prior to discharge. Change to item numbers can alter the fees significantly.
Overseas Insured
Patients who are covered by an international insurance fund with whom the hospital has an agreement will be required to provide an approval prior to admission. All other patients covered by non-contracted international insurance funds will be required to pay in full prior to or on admission.
Worksafe / Third Party Claims
If you have a compensation claim, such as WorkSafe or a third-party claim, please confirm with your Case Manager or insurance company that they will cover the cost of your hospital admission. You'll need a written approval from the WorkCover insurer or third-party insurer prior to your admission.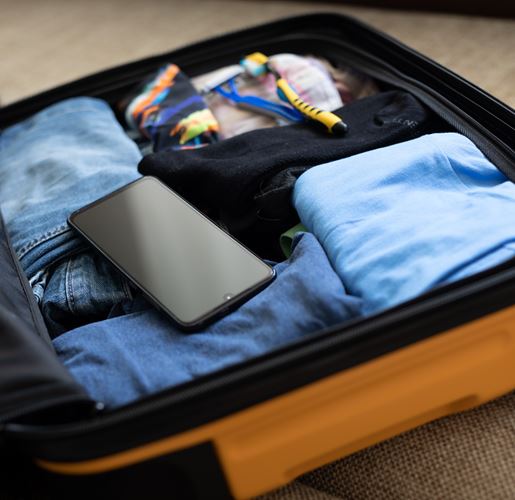 Clinical information
Doctors' letters, reports, notes and consent forms

Relevant X-rays and scans

Medication prescriptions
Current medications
Please bring your current prescription medications in their original labelled pharmacy containers. Place these in a separate plastic bag, not in your luggage. Also, bring any vitamins and over-the-counter medications you take. Please also bring an up-to-date list of your current medications from your GP or pharmacist, including the dosage and how often you take each medication.
Identification and insurance information
Please bring your Medicare card and any of the following if you have them: Health fund card, Department of Veterans Affairs card, Safety Net card, Pension card/Health Care Card, WorkCover approval letter, number and claim details, Accident or Third-Party Insurance claim details.
Personal items
Comfortable nightwear, dressing gown, slippers and toiletries (if you're staying overnight)

Any physical & mobility aids such as eyeglasses, hearing aids, dentures, walking aids or splints

Overnight patients should bring small 'carry-on' sized bags weighing no more than 10kg.
Bank / Credit Card
To settle your account and pay for any out of pocket expenses
Valuables
Please don't bring valuables or large amounts of money into the hospital. Whilst we take every care, we do not accept responsibility for the loss of, or damage to, any property you choose to keep in your room. While you are undergoing your procedure, your personal effects can be locked away in the bedside lockable drawer. After you return to the ward from, your personal effects will be delivered to you. For day surgery patients, your valuables will be delivered to the day surgery ward.
On arrival, make your way to Main Reception on the Ground Floor of the hospital. You will be greeted by a member of our administration team who will help you to finalise any payments and admit you to our Surgical Admissions Unit or Day Procedure Endoscopy Unit, depending on the nature of your procedure.
On admission day you can pay your hospital fees using:
Major credit cards (except Diners and American Express)

EFTPOS

Bank cheques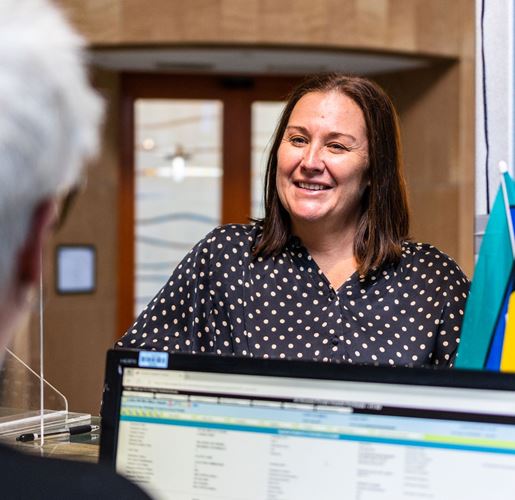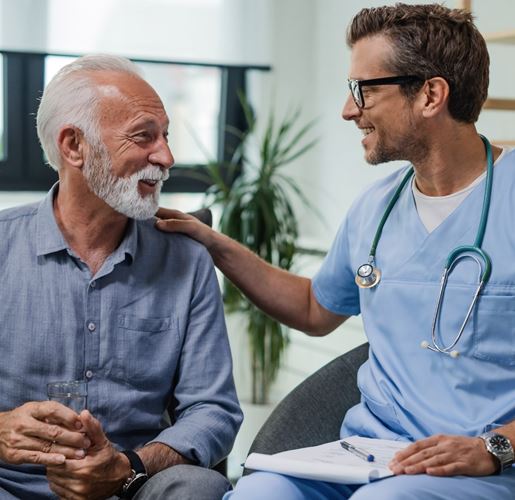 Day procedures are minor procedures that are performed under general or local anaesthetic. These are short and do not require an overnight stay.
If you are having a day procedure, please arrange for a responsible adult to collect you afterwards who can stay with you overnight. If you do not arrange this, your procedure may be cancelled.
Carparking
Paid parking is available on-site in the car park located opposite The Prince Charles Hospital. There is also a pick-up and drop-off zone at the front of the hospital. Vehicles dropping off and picking up must be attended at all times.
Public Transport
Visitors may travel via public transport to our hospital. St Vincent's Private Hospital Northside is located on the same campus as The Prince Charles Hospital and there is a bus stop near the front entrance to The Prince Charles Hospital.
Travel & Accommodation
If you live in Queensland and have been referred by a clinician to a specialist medical service that is not available at your local public hospital, you may be eligible for subsidy.
The Patient Travel Subsidy Scheme (PTSS) provides financial support for travel and accommodation for eligible patients needing to travel to access specialist medical services.
If you are a regional or interstate patient who wishes to organise for family and carers to stay nearby whilst you are in hospital please click below for accommodation options. Please note that this is purely a guide. Please contact accommodation properties directly about accommodation enquiries. Claims are managed by the public health system.