Sydney Young Adult Mental Health Services
USpace is Australia's first private mental health service
Targeted to the needs of young adults aged 16–30 our mission is to promote the recovery and psychological wellbeing of young adults with severe and emerging mental health problems.
Our innovative mental health services include inpatient services, day programs and consulting suites. At USpace, we believe it is vital to intervene early. A young person's experience of mental illness often occurs during a very demanding developmental stage, and sometimes, in stressful social circumstances. We are experienced in working with young adults to understand and navigate their experience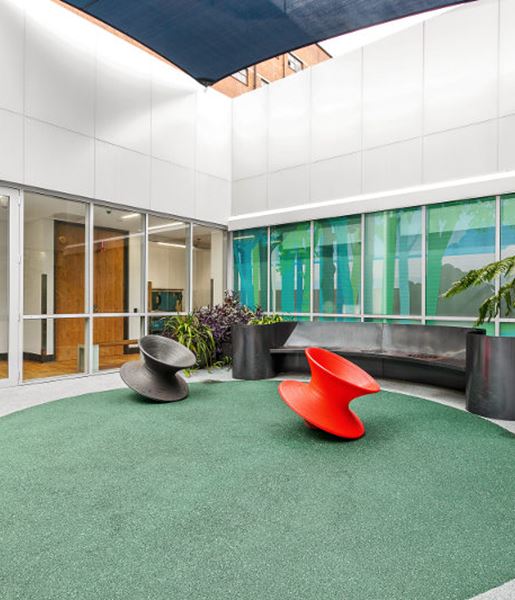 We provide person-centred care and cutting-edge interventions in a safe, therapeutic and engaging environment. We work closely with young adults and their families to empower them to build on their skills. Our approach is focused on ensuring young people can continue to engage with friends and family, and with educational and employment opportunities. Our patients are cared for by clinicians sensitive to various needs, and will be among other young people who share similar experiences.
UPSPACE provides therapeutic programs extending beyond psychiatric consultations and psychological group therapy. Young adults benefit from physical activities like walking, tennis and yoga, and the use of creative modalities in music, drama and art therapy. We appreciate the generous assistance of the St Vincent's Curran Foundation in supporting the provision of these diversional activities as well as other contributions like the funding of a full-time psychiatry trainee.
If you are feeling unsafe or in an emergency situation and require immediate help, please call 000 or the NSW Mental Health Line: 1800 011 511
If it is not an emergency, please contact SVPHS.MentalHealth@svha.org.au and we will get back to you shortly.
At USpace we believe the environment of the treatment setting is integral to the provision of care. Our space has been designed by award winning architects and interior designers, offering a bright and engagement atmosphere for our patients.