Uspace Young Adult Mental Health Services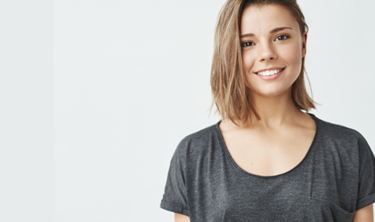 Uspace is Australia's first private mental health service, targeted to the needs of young adults aged 16 to 30.
Within a purpose-built mental health facility with 20 single rooms, day services and on-site consulting suites, our mission is to promote the recovery and psychological wellbeing of young adults with severe and emerging mental health problems.
The therapeutic program delivery at Uspace extends beyond psychiatric consultations and psychological group therapy. We provide person-centred care and cutting-edge interventions in a safe, therapeutic and engaging environment that has been specifically designed by award winning architects and interior designers.
At Uspace, we believe it is vital to intervene early. A young person's experience of mental illness often occurs during a very demanding developmental stage and sometimes, in stressful social circumstances. We are experienced in working with young adults to understand and navigate their experience as well as ensuring they can continue to engage with friends and family, and with educational and employment opportunities.
We specialise is a variety of mental health concerns, including but not limited to, anxiety, depression, mood and psychotic disorders and ADHD.
What does the facility look like?
An admission to Uspace is voluntary and requires a written referral from your GP or psychiatrist, specifying a mental health disorder. You may be admitted to the inpatient unit or to a day program service. It is also common that you will have an inpatient admission and then engage in a day program service after discharge.
As we are a private health service, private health insurance and/or an ability to pay is required. Please view our Inpatient and Outpatient care webpages for further information.
Uspace is located in the O'Brien Building on the St Vincent's Health Campus, right next door to St Vincent's Public Hospital. Inpatient services are located on Level 7, outpatient and day programs are located on Level 6. Uspace is accessible via the entrance on the corner of Victoria Street and Burton Street.
If you are interested in admission or have an enquiry about our services, please complete our online enquiry form and we will get back to you.
If you are feeling unsafe or are in an emergency situation and require immediate help, please call 000 or the NSW Mental Health Line on 1800 011 511.
Research into promising new mental health interventions
In partnership with St Vincent's Private Hospital Sydney, the St Vincent's Clinic Foundation and the St Vincent's Curran Foundation, Uspace has launched a research program to test the effectiveness of four cutting-edge interventions, some of which we have already started introducing into our services.

These include Transcranial Magnetic Stimulation (TMS), Dialectical Behaviour Therapy (DBT), scent-augmented Virtual Reality (VR) and online mental health literacy tools, with plans to interconnect these promising interventions to enhance the already high-quality clinical care provided at Uspace.
TMS can be used for many types of depression, including treatment resistant depression, as well as OCD, DBT is designed for borderline personality disorder and other conditions characterised by emotionally volatile states and disturbed self-identity, and scent-enhanced VR is likely to be useful in states of high distress and agitation. This is an exciting prospect for Uspace patients, staff and our strategic partners OVR Technology and Vision XRAY Group.

Uspace is hiring a Research Coordinator for this program, which the St Vincent's Clinic Foundation has generously provided funding for.
Read the full news story here.