USpace Young Adult Mental Health Services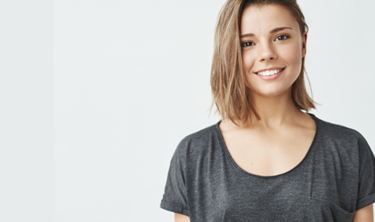 USpace is Australia's first private mental health service, targeted to the needs of young adults aged 16 to 30.
Within a purpose-built mental health facility with 20 single rooms, day services and on-site consulting suites, our mission is to promote the recovery and psychological wellbeing of young adults with severe and emerging mental health problems.
The therapeutic program delivery at USpace extends beyond psychiatric consultations and psychological group therapy. We provide person-centred care and cutting-edge interventions in a safe, therapeutic and engaging environment that has been specifically designed by award winning architects and interior designers.
At USpace, we believe it is vital to intervene early. A young person's experience of mental illness often occurs during a very demanding developmental stage and sometimes, in stressful social circumstances. We are experienced in working with young adults to understand and navigate their experience as well as ensuring they can continue to engage with friends and family, and with educational and employment opportunities.
We specialist is a variety of mental health concerns, including but not limited to, anxiety, depression, mood and psychotic disorders and ADHD.
An admission to USpace is voluntary and requires a written referral from your GP or psychiatrist, specifying a mental health disorder. You may be admitted to the inpatient unit or to a day program service. It is also common that you will have an inpatient admission and then engage in a day program service after discharge.
As we are a private health service, private health insurance and/or an ability to pay is required. Please view our Inpatient and Outpatient care webpages for further information.
USpace is located in the O'Brien Building on the St Vincent's Health Campus, right next door to St Vincent's Public Hospital. Inpatient services are located on Level 7, outpatient and day programs are located on Level 6. USpace is accessible via the entrance on the corner of Victoria Street and Burton Street.
For general enquiries, please email SVPHS.MentalHealth@svha.org.au and we will get back to you shortly.
If you are feeling unsafe or are in an emergency situation and require immediate help, please call 000 or the NSW Mental Health Line on 1800 011 511.