St Vincent's Private Hospitals offer a wide range of Breast related services, for details of the Breast services at your local St Vincent's Private Hospital, click here.
We provide comprehensive breast health care and screening services
Breast cancer is one of the most common cancers affecting Australian women and it sometimes affects men too. Thankfully, most types of breast cancer can usually be defeated — especially with early detection.
Breast screening mammograms
Breast screening when performed regularly, is a proven way to detect early breast cancer. Early detection increases the potential for successful treatment and recovery.
We understand you may feel anxious about breast screening and examination, so we've designed our services to ensure you feel comfortable, informed and supported every step of the way.
Finding a breast lump
We understand that finding a lump or tumour in your breast is a challenging time. From your first scans we'll be there every step of the way to support you and provide you with the best levels of care.
Having everything you need in the one hospital with your own team of specialists working together to assist you is the best way to provide individual attention and support.
Learn more about breast cancer and treatment options here.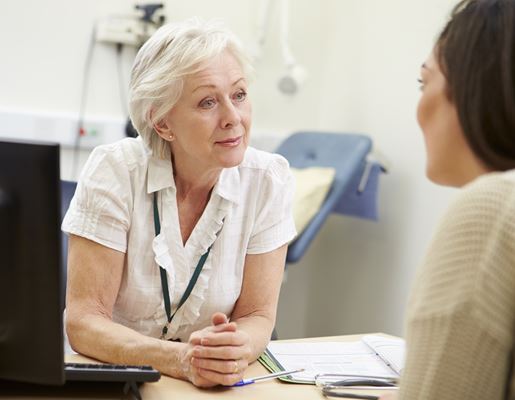 Our team of surgeons, radiologists, radiographers, sonographers, breast physicians and breast care nurses are experts in breast diagnostics and treatment. They use the latest imaging technology to enable the most accurate diagnosis.
Our breast care nurses specialise in providing information, support and continuity of care to you and your family throughout your treatment.
Our breast care procedures
Please check your relevant hospital below for their specific services. **Not all services are available at all hospitals.
Our hospitals perform a range of procedures related to breast health including:
Routine breast screening
Diagnostic breast examinations
Breast procedures
Breast biopsies
Consultation services
Not all services are available in all hospitals.
Breast screening check-ups
Regular mammograms are recommended for all women from the age of 40. Early detection of breast cancer increases the potential for successful treatment and a negative mammogram can help put your mind at rest about your breast health.
Whether it's your first mammogram or your tenth one, our skilled breast screening mammographers will make your experience as seamless and comfortable as possible.
At St Vincent's Private Hospitals you'll only need to make one visit for your breast screening check. If you need to have an ultrasound as well as a mammogram, we'll do it at the same appointment.
Disclaimer
This information is of a general nature, which may not be relevant to you. Any surgery or invasive procedure carries risk. We encourage you to speak with your doctor about your condition.
Find a hospital near you offering breast health services