Toowoomba Maternity
Support and services
Our pastoral care support is a non-denominational service with pastoral carers on hand to offer emotional and spiritual support to you and your family.
Health services
Should the need arise you also have access to specialised services including:
• Diabetes and respiratory nurse educators
• Community liaison nurse
• Breastfeeding nurse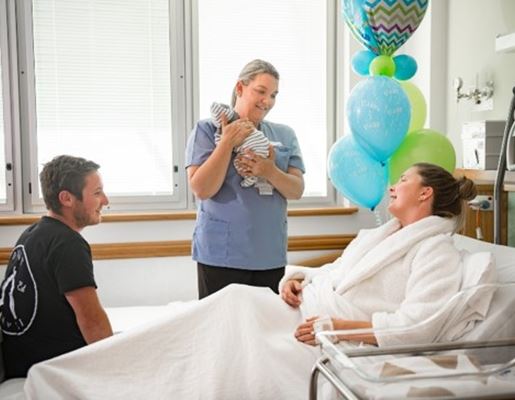 Pharmacy
Epic Pharmacy is located on the Lower Ground Floor, through the automatic doors on the left of the glass panels (and in front of the lifts) at Entrance 1. Please ask at the Volunteer desk at front reception, if you need directions.
Gifts for new mums
Dawn Osborne Florist Phone — (07) 4639 3295 (located at entrance 6 inside the emergency department, next to Pulse Espresso Bar).
Stay in touch
Join us on Facebook and Instagram.
We provide information and advice relating to pregnancy, birth and parenting. You can also share your baby photos with us.
Gardens
Our beautiful gardens are a haven for quiet reflection and comfort, and are available to patients, visitors and staff. The gardens are located at the front of the hospital outside Entrance 2.
Pulse Espresso Bar
Pulse Café is situated on Ground Floor, Entrance 6 and sells a range of delicious takeaway food items, snacks and great coffee.
Chapel
Our chapel is located on the lower ground floor near the main entrance doors. It is open at all times for prayer to people of all faiths or as a place of peace, solitude and reflection.