Hospital pharmacy
Our partner pharmacists dispense and manage medicines in hospital
St Vincent's Private Hospitals offer a wide range of pharmaceutical related services, for details of the pharmaceutical services at your local St Vincent's Private Hospital, click here.
Our pharmacies
Inpatient pharmacy services
Our pharmacy services are provided by partner pharmacies. Pharmacists work as part of multidisciplinary teams to dispense and manage your medicines while you're in hospital.
They will also advise on safe, effective and economical use of medicines, provide medication counselling where appropriate and provide drug information to medical, nursing and allied health staff.
The pharmacist may supply you with a profile of the medicines you've been prescribed which you should discuss with your GP to help them monitor your recovery.
Retail pharmacy services
Select hospitals have retail pharmacies. These pharmacies can dispense prescription medications and over-the-counter remedies after you have been discharged from hospital.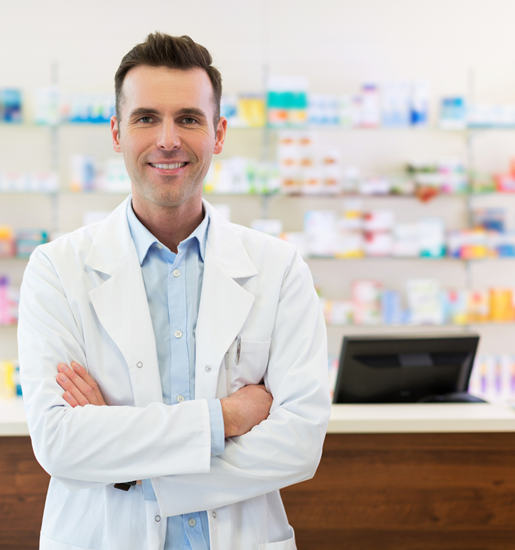 Our partner pharmacists play an important role providing evidence-based health care and promoting health awareness.

Partner pharmacy providers often form a part of multidisciplinary clinical teams, collaborating with other health professionals across specialties to provide you with personalised, coordinated care.
Please check your relevant hospital below for their specific services. **Not all services are available at all hospitals.
Inpatient pharmacy services:
Supply and management of medications to inpatients
Medication advice and counselling
Research and staff teaching activities
Not all services are available in all hospitals.
Retail pharmacy services:
Dispensing of prescription medications after your discharge
Surgical garment and equipment hire and purchase
Over-the-counter medicines
Personal toiletries, Gifts, Flowers, Confectionary
Please note, flowers are not able to be given to patients in intensive care wards.
Inpatient pharmacy services
On your admission, a pharmacist may review your current medications. During your stay with us, a nurse will administer all medication and you won't be able to visit the pharmacy to fill prescriptions.
After discharge, a pharmacist may visit you to help you understand any medications you may need to use after your stay. You may also receive an overview of the medication you received while in hospital.
If you do, please discuss this with your GP so that they can monitor your recovery.
Disclaimer
This information is of a general nature, which may not be relevant to you. Any surgery or invasive procedure carries risk. We encourage you to speak with your doctor about your condition.
Find a hospital near you offering pharmacy