Plastic and reconstructive surgery
Our plastic surgeons perform both reconstructive and cosmetic procedures.
St Vincent's Private Hospitals offer a wide range of plastic and reconstructive surgery related services, for details of the plastic and reconstructive surgery services at your local St Vincent's Private Hospital, click here.
Plastic and reconstructive surgery is a specialty that is dedicated to reconstructing parts of the face and body
These issues can result from birth disorders, trauma, burns or disease. Plastic surgery is intended to correct and reconstruct areas of the body that are not functioning properly.
At St Vincent's Private Hospitals we have specially trained surgeons who perform procedures to reconstruct breasts following breast cancer surgery. They also repair areas of the skin that have been burned, treat cleft palate, defects in various parts of the body, and seek to improve the appearance of scars.
Common cosmetic surgery procedures include breast reduction, facelifts, eyelid surgery, hair transplants, nose or lip enhancements, reducing fatty deposits and reshaping the abdomen.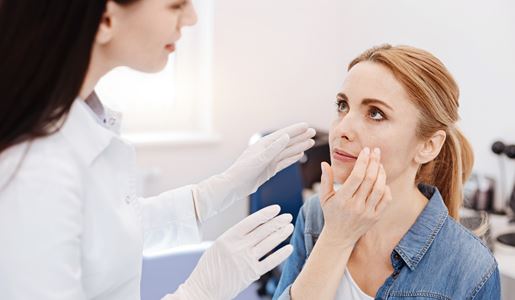 Our plastic and reconstructive surgeons
Please check your relevant hospital below for their specific services. **Not all services are available at all hospitals.
Skin tumour surgery, with minor and major reconstruction
Breast reduction, augmentation and reconstruction after mastectomy
Endoscopic surgery, for facial, abdominal and breast procedures
Hand surgery following injury, and for Dupuytren's contracture, nerve/tendon compression and other established disorders
Microsurgery including free tissue transfer, nerve reconstruction, facial reanimation and tissue replantation after amputation
Facial cosmetic surgery, including rhinoplasty, upper and lower eyelid surgery, facelift, ear, brow and other facial rejuvenative surgery
Abdominal reduction 'tummy tuck', standard or ultrasonic liposuction and liposculpture (fine filament fat injections)
Maxillofacial surgery for post-traumatic, neoplastic and aesthetic conditions
Surgery for prominent ears and for other congenital disorders, especially of the face and hand.
Breast cancer can be a confronting and challenging illness. If you have a complete mastectomy, breast reconstruction may be an option for you. Our breast care nurses will provide you with information about your condition and support you with expert care. They'll share information about what to expect throughout your treatment period and discuss your treatment plan with you.
Some women choose not to have the breast(s) reconstructed, others decide to have an implant, or a flap reconstruction using tissue from their buttock or tummy.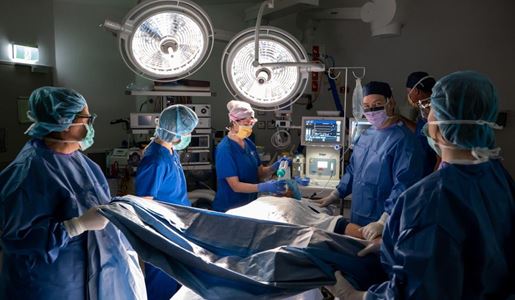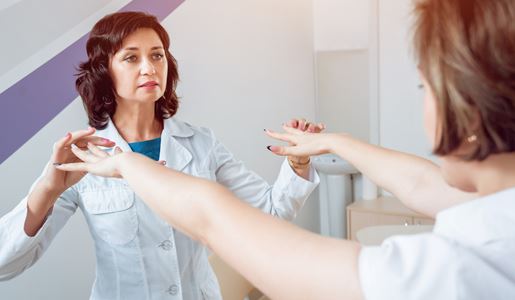 Dupuytren's (finger) contracture surgery
A common hand injury can cause scar tissue to form under a finger and/or the palm of your hand. One or more of your fingers may curl up making it difficult for your hand to function properly.
If conservative measures fail, surgery may help to restore your hand's function. There are several surgical procedures for this condition that you can discuss with one of our plastic surgeons.
Find a hospital near you offering plastic and reconstructive surgery