Sports medicine specialists
We treat a wide range of knee, shoulder, elbow and foot problems
St Vincent's Private Hospitals offer a wide range of sports medicine related services, for details of the sports medicine services at your local St Vincent's Private Hospital, click here.
We'll help you get back in action as safely and quickly as possible
Whether you're a weekend warrior, weekday slogger, elite athlete, or just a person who likes being active, our friendly team of professionals will provide the highest level of care to get you back in action as safely and quickly as possible.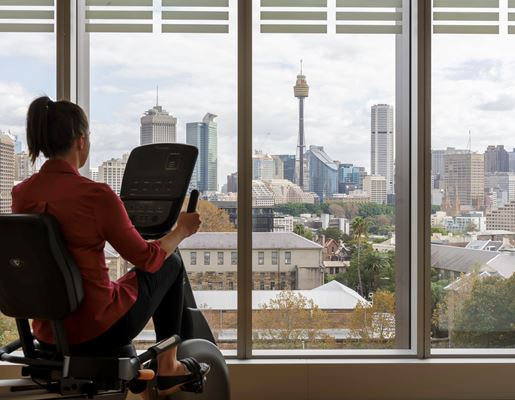 Our sports medicine specialists
Our sports medicine specialists are medical practitioners who are trained in diagnosing musculoskeletal injuries and medical problems related to physical activity and sport.
The goal of our sports medicine specialists is to help you to enjoy exercise safely throughout your lifespan, knowing that physical activity improves your chances of preventing and managing chronic diseases.
Conditions we treat
Please check your relevant hospital below for their specific services. **Not all services are available at all hospitals.
Knees
Knees are frequently affected by problems such as ligament injuries, meniscus tears, runner's knee and unstable knee.
Shoulders
We help people whose activities are limited by shoulder pain due to arthritis, biceps tendon rupture, rotator cuff tear, dislocation, impingement and frozen shoulder.
Elbows
Elbow pain can be caused by several injuries including ruptures of the biceps tendon, tennis elbow, bursitis or osteoarthritis.
Feet and ankles
Your sports and activities can be affected by ankle injury, a bunion, foot pain or abnormal gait.

Get back to doing what you love
After a sports injury, your journey back to physical fitness starts with consulting one of our specialist sports physicians. You don't need a GP referral to see us, but if you do have one you'll get a larger Medicare rebate.
After a thorough examination by the sports physician, you'll be given some options to consider, followed by a surgical or non-surgical treatment plan.
Following treatment, you'll be referred for rehabilitation with one of our physiotherapists or rehabilitation specialists.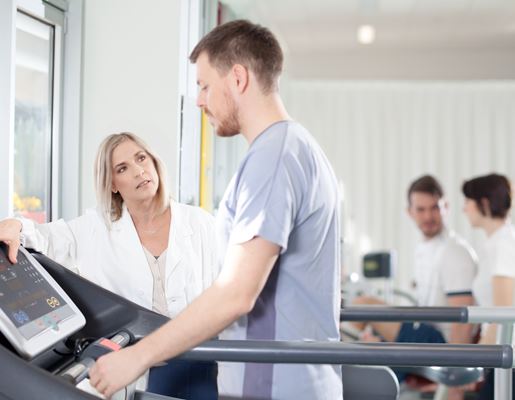 Find a hospital near you offering sports medicine
St Vincent's SportsMed is a comprehensive and trusted clinic for sports people of all levels and disciplines.
As sports injury specialists, we understand how physical activity plays an integral part in your life. Our aim is to get you back to peak performance as swiftly as possible, in a safe and thorough manner. To achieve this goal, we will liaise with your GP or physiotherapist to get the best solution for your unique set of needs.
Top facility, top treatment
We are located in St Vincent's Clinic, Sydney, one of Australia's most respected medical facilities. At our disposal are the resources of St Vincent's Private Hospital and St Vincent's Clinic Day Surgery Unit. Operating theatres, the latest digital arthroscopy equipment, modern orthopaedic wards, and full physiotherapy and occupational therapy services are all on site.
With such proximity to a wealth of medical services, St Vincent's SportsMed is well placed to provide a caring and supportive environment that is truly world class.
Your GP can refer you to one of our sports medicine specialists. You can reach us on 02 8382 6969.
Find details of our sports medicine specialists here
Contact Us
We offer a comprehensive range of assessment and management of sports injuries. These injuries occur frequently through sporting pusuits such as a sporting match, training or even everyday activities.

Some injuries require admission to hospital and surgery, while many can be treated as an outpatient with a sling, cast, boot, brace or other measures.

Every injury is different and always need to be treated based on its merits.
Your GP can refer you to one of our sports medicine specialists.
Contact us