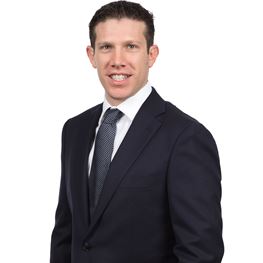 Areas of Interest
Hip replacement
Knee replacement
Partial knee replacement
Knee arthroscopy
ACL reconstruction
Meniscal repair
Fracture management
St Vincent's Private Hospital Sydney, NSW
St Vincent's Clinic
Suite 901D
438 Victoria Street
Darlinghurst NSW 2010
T: 1300 563 344
F: (02) 8458 0772
Kieser Physiotherapy
36 Spit Road
Mosman NSW 2088
Hurstville Private Hospital
Level 2, Suite 4
37 Gloucester Road
Hurstville NSW 2220
Biography
Dr Ben Schwarz is an Australian-trained Orthopaedic surgeon who specialises in managing conditions of the hip and knee as well as general orthopaedic trauma.
Dr Schwarz studied Medicine at the University of New South Wales and graduated with honours in 2008. After completing his junior medical years Dr Schwarz was selected to undertake specialist training in Orthopaedic surgery by the Australian Orthopaedic Association in 2013. He completed his training and was awarded his Fellowship by the Royal Australasian College of Surgeons in 2018.
After obtaining his fellowship, Dr. Schwarz spent six months working as a consultant surgeon at a major trauma service hospital in NSW. He then went overseas to Canada and undertook a sub-specialty fellowship in London, Ontario with a focus on hip and knee replacements. On his return to Australia he completed a further sub-specialty knee fellowship focusing on knee replacement and arthroscopic/key-hole reconstruction. This augmented his previous training in partial and total knee replacement, as well as furthering his training in re-alignment osteotomy, ligament reconstruction, patello-femoral (kneecap) dysfunction, management of cartilage injury and meniscal repair.
Dr Schwarz is committed to providing individualised care to his patients utilising current best practices, along with an open caring approach to patients and their families.