Prior to your stay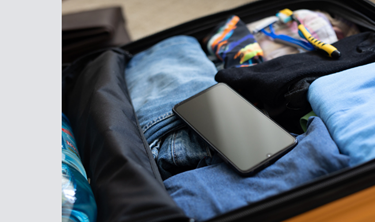 Getting ready for your hospital visit
Going into hospital can be a stressful time for you and your family. Planning for your visit will help you understand what to expect during your stay and help put you at ease.


Your doctor and our hospital teams are there to inform you about your procedure and help you and your family understand your care plan. Your care and recovery are our highest priority.
To prepare for your hospital stay, you will need to go through an admissions process. Depending on your procedure and medical history, you may require a preadmission consult with a nurse, either in person or by phone.

The admissions process is our way of finding out everything we need to know about you to assist in your treatment and recovery. It's also a time for you to ask questions about your procedure and hospital stay.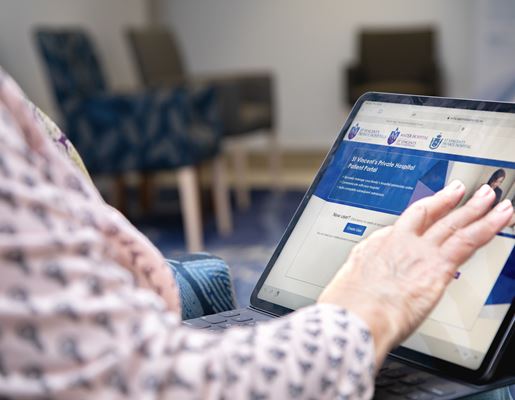 Prior to your hospital stay, you will need to complete a hospital registration form. This form asks questions about your medical history, medications, health cover, and contact details.
You can complete the form online via Online admissions.
Please complete all sections of the form to the best of your ability and at least 3-5 days before you are due to arrive at hospital. If unsure, ask a relative or carer for help. 'A preadmission nurse will review your registration form and either send you an SMS or phone you.
Depending on your procedure and your medical history, you may be asked to make a preadmission appointment which will be either over the phone or in person (depending on your hospital). At this time a nurse will go through your registration form and answer any questions about your admission. This is a good time to discuss issues such as:


Pre-existing health conditions or allergies
Your current medications
Dietary requirements
Any concerns you may have
You will be asked to give your written consent before undergoing any treatment, anaesthetic or surgery. If you are a minor (below the age of 18), consent by a parent, guardian, or next of kin is required.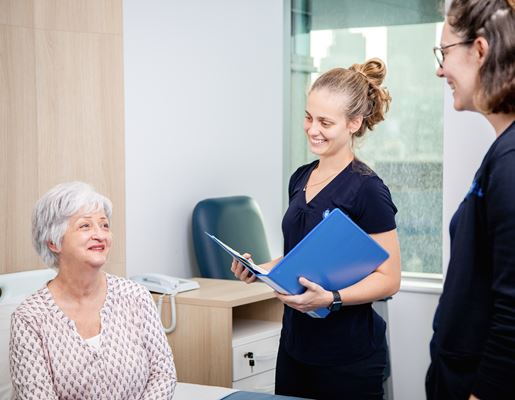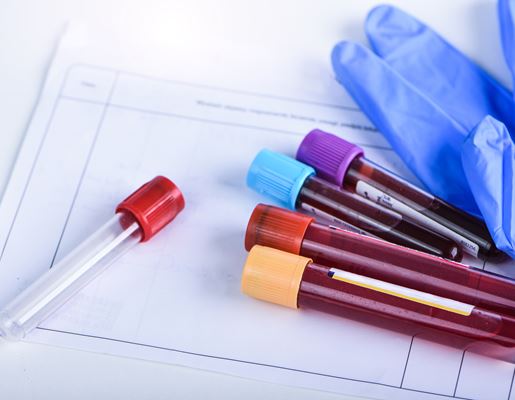 Some people may require blood while in hospital. If it's possible you will need a transfusion, you will need to give your consent. Please let your doctor know if you have had any problems with blood products in the past.
If, for any reason, you're not comfortable consenting to blood transfusions, it's important to discuss this with your doctor and make sure it's recorded on your consent form before you sign it.
Questions to ask your specialist
Your specialist's office should provide you with information about the date you will be going into hospital and what time to arrive on the day. Your doctor will also discuss your procedure with you and allow you to ask any questions. Some important questions to ask include
What is involved in my procedure and what are the risks?
How many procedures of this type do you perform each year?
Is the procedure needed at this time or can it wait?
How long will I stay in hospital for?
What costs are involved in my procedure?
What preparation is required before my procedure?
Do I need to make any changes to my medications?
Is there anything I can do to improve the outcome?
What type of help will I need when I go home?
Are there any activities I should avoid after surgery, for example, driving?
Will I need a follow-up appointment?
Some procedures require you to follow specific instructions beforehand, such as fasting (no food or drinks). It's important to follow these instructions to prevent your procedure being delayed or cancelled.
Further preparation for your hospital stay
You can prepare for your hospital stay with this list of essentials items. If you are undergoing a day procedure, some of these items may not be required. If you're unsure,
contact us
.
General Items
Your mobile phone for evidence of your COVID test status and QR check-ins
Credit or debit card to settle your account
Clinical information
Doctors' letters, reports, notes and consent forms
Relevant X-rays and scans
Medication prescriptions
An up-to-date list of your current medications from your GP or pharmacist, including the dosage and how often you take each medication
Current medications
Please bring your current prescription medications in their original labelled pharmacy containers. Place these in a separate plastic bag, not in your luggage. Also, bring any vitamins and over-the-counter medications you take.
Identification and insurance information
Please bring your Medicare card.
If you have any of the following, please bring them too:
Health fund card
Department of Veterans Affairs card
Safety Net card
Pension card/Health Care Card
WorkCover approval letter, number and claim details
Accident or Third-Party Insurance claim details
Personal items
Comfortable nightwear, dressing gown and personal toiletries (if you're staying overnight)
Slippers or comfortable shoes (if you're staying overnight)
Any physical and mobility aids such as eyeglasses, hearing aids, dentures, walking aids or splints
Overnight patients should bring bags with wheels to assist us in moving your luggage. We also recommend you use a small, 'carry-on' sized bag, no more than 10kg.
We recommend that you label all of your personal items with your full name and store them in a safe place during your stay.
Please don't wear jewellery or bring other valuables with you during your stay. We can't accept responsibility for the loss, theft or damage to any personal property kept in your room.

Only bring enough money to cover the cost of your excess payment and other small items.

Please leave heat packs, hot-water bottles and electric blankets at home. We don't allow their use because of the risk of burning, rupture and injury.

We can't accommodate large luggage items — please bring a small bag only (cabin sized luggage as it needs to fit in the cupboards in your room to meet Work Health & Safety standards).

If you require additional items for your stay, arrange with a family member, carer, or next of kin to bring these to you.
Some procedures require special preparation and specific instructions, such as fasting or stopping certain medications. It's important to follow these instructions from your doctor to prevent your procedure being cancelled.

If you feel unwell in the lead up to your procedure, such as a cold or fever, please contact your doctor as soon as possible.

You should eat a normal meal the evening before your admission to hospital, unless your doctor tells you otherwise. You shouldn't consume any alcohol at this time, and you should not smoke for at least 12 hours prior to your procedure. (Some procedures require that you stop smoking for a longer period beforehand)

On the day of admission
Please shower before you arrive at the hospital. Dress in loose, comfortable clothing and please do not wear jewellery (including wedding rings, earrings and piercings), perfume, powders, creams, hairspray or makeup.

The hospital or your doctor will advise you of an arrival time. Arriving early does not mean you will be admitted earlier, since patient admissions go in order of the surgeon's operating list.

Day procedures only
Day procedures are minor procedures that are performed under general or local anaesthetic. These are short and do not require an overnight stay.

If you are having a day procedure, please arrange for a responsible adult to collect you afterwards who can stay with you overnight. If you do not arrange this, your procedure may be cancelled.
There are multiple costs involved in your admission to hospital. These include:
Hospital costs
Costs from health care providers
Medication costs
Hospital costs
Your hospital costs include those associated with your hospital stay, including accommodation, theatre fees, and any prostheses (artificial replacement of body parts). You can find out the estimated cost of your hospital stay before you arrive by speaking to your doctor.
For hospital costs, we will submit a claim to your health fund (if you have one) on your behalf. You will, however, be required to cover any excess costs or co-payment. This is the portion of the estimated hospital expenses that are not covered by your health fund, and which you will need to pay before your admission to hospital.
Costs from health care providers
In addition to the fees charged by the hospital, you may receive separate accounts from the other health care providers involved in your care. These may include:
Your surgeon
Your anaesthetist
The surgical assistant
Other consultants
Pathology companies
Medical imaging
Allied health professionals (such as physiotherapists)
The hospital pharmacy
If you have private health insurance cover, we recommend that you contact your insurer to find out what your policy covers and if you will need to pay an excess or co-payment.
For some hospitals you may need to submit these separate accounts to Medicare and your private health fund.
Medication costs
You may require medication/s when being admitted to hospital.
All medications prescribed during your stay are included in your hospital costs, except for non-PBS high cost medications. You may be charged for these if they are not covered by your health fund.
You must pay separately for all medications prescribed before your hospital admission or after you leave hospital. Please speak to your doctor or pharmacist if you have any queries.
If you hold any type of concession card, please bring this with you to help keep any medication costs to a minimum.
Non-health fund patients
If you do not have private health insurance and intend to pay the full cost of your hospital stay, we will provide you with an estimate of your hospital costs. This will include your hospital stay and procedure only. You will need to speak to your doctor and all others involved in your care for a complete overview of their costs.
You will need to pay all hospital costs before your hospital admission. We reserve the right to refuse admission if your payment is not received.
The Estimate of Expenses will be based on the item numbers / type of procedures and any prostheses required for surgery.
If your surgeon requires any additional prostheses or the item numbers / type of procedure changes, there may be additional fees that are payable prior to discharge. Change to item numbers can alter the fees significantly.
Overseas insured
Patients who are covered by an international insurance fund with whom the hospital has an agreement will be required to provide an approval prior to admission.
All other patients covered by non-contracted international insurance funds will be required to pay in full prior to or on admission.
WorkSafe/third party claims
If you have a compensation claim, such as WorkSafe or a third-party claim, please confirm with your Case Manager or insurance company that they will cover the cost of your hospital admission.
You'll need a written approval from the WorkCover insurer or third-party insurer prior to your admission.
How to pay
On admission day you can pay your hospital fees using:
Major credit cards (except Diners and American Express)
EFTPOS
Bank cheques
Please check with your relevant hospital for applicable transaction fees on payment methods.
We'll take an imprint of your credit card at admission to cover any incidentals or other items not covered by your private health fund. The imprint will be held securely until your account has been finalised when you leave hospital.
Payment options may differ at each site and get in touch to find out more.
We offer care services for Department of Veterans' Affairs (DVA) entitled people. This includes:
Arranging a hospital room with free TV, local telephone calls.
Organising any necessary aids for when you leave hospital
Facilitating referrals to Veterans Home Care, community nursing, rehabilitation and respite care
Please
contact us
for more information.
For regional NSW patients
If you live more than 100 kilometres away from the hospital and you're asked to attend a pre-admission consult, you're eligible for a travel and accommodation subsidy. For more information, contact the Isolated Patient Travel and Accommodation Scheme office on 1800 478 227 or online at
www.iptaas.health.nsw.gov.au
If you are a regional or interstate patient who wishes to organise for family and carers to stay nearby whilst you are in hospital please see the below to assist in finding accommodation nearby to each of our NSW facilities:
For regional VIC patients
If you live more than 100kms away
you are eligible for a travel and accommodation subsidy from Victorian Patients Transport Assistance Scheme. For more information, contact Victorian VPTAS office on free call: 1300 737 073 or online at www2.health.vic.gov.au/hospitals-and-health-services/rural-health/vptas-how-to-apply. For interstate patients, there are similar patient transport assistance schemes to help with the cost of getting to and from hospital. A quick online search will give you the relevant service in your state or call the Pre-admission Clinic on (03) 9411 7358.
If you are a regional or interstate patient who wishes to organise for family and carers to stay nearby whilst you are in hospital please see the below to assist in finding accommodation nearby to each of our VIC facilities:
For regional QLD patients
The Patient Travel Subsidy Scheme (PTSS) provides financial support for travel and accommodation for eligible patients needing to travel to access specialist medical services. If you live in Queensland, and have been referred by a clinician to a specialist medical service that is not available at your local public hospital, you may be eligible for subsidy. You can access more information on PTSS here:
The Patient Travel Subsidy Scheme | Health and wellbeing | Queensland Government (www.qld.gov.au)
If you are a regional or interstate patient who wishes to organise for family and carers to stay nearby whilst you are in hospital please see the below to assist in finding accommodation nearby to each of our QLD facilities:
More information for patients