Mater Hospital Cancer Care The Patricia Ritchie Centre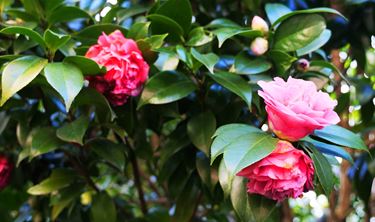 The Patricia Ritchie Centre for Cancer Care & Research
The Patricia Ritchie Centre is a 12-chair private cancer and ambulatory care service within the grounds of the Mater Hospital. It is staffed by a dedicated professional group of nurses, with a wealth of expertise.
This team works closely with the patient's oncologists and haematologists to provide personalised care and support to achieve the desired goals.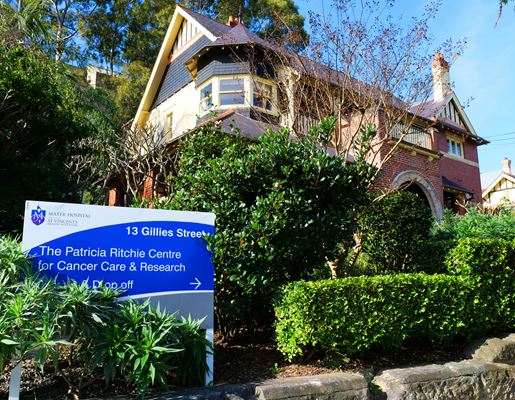 Infusions for oncological and haematological malignancies (e.g. outpatient chemotherapy, immunotherapy, non-cytotoxic cancer treatment)
Non-malignant haematology (e.g. blood transfusions, iron infusions)
Scalp cooling to help prevent hair loss during chemotherapy treatment
Clinical trials for breast cancer and melanoma
Medical infusions to treat gastroenterology conditions
Venesection (e.g. for hemochromatosis)

Your Treatment
Our team understand that it is a challenging time for our patients and we have a warm supportive and collaborative approach to your care. The centre is designed for the comfort and safety of patients who need medical procedures that require observation for some time, but not an overnight stay.
Frequently Asked Questions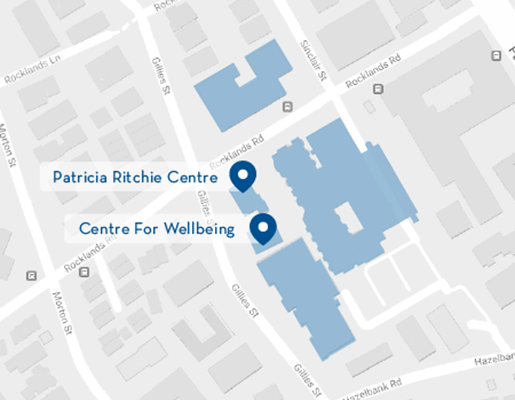 The Patricia Ritchie Centre Details
Location
13 Gillies Street, Wollstonecraft, NSW 2065.
Entry via Mater Hospital main entrance.
Opening hours
Monday to Friday – 8:00am to 4:00pm
Telephone
(02) 9900 7640
(02) 9900 7371 After Hours – McAuley Ward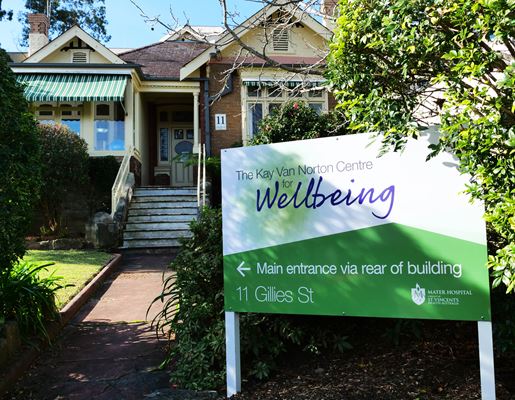 The Centre for Wellbeing offers physical, emotional, social and spiritual wellbeing services to all Mater patients and their carers throughout the cancer journey. Come and experience the calm serenity, engage in supportive group programs, reset your mind with meditation, move your body with an exercise or yoga class, or experience our integrative wellbeing therapies.
Learn More

Supporting excellence in healthcare.
The development of the Patricia Ritchie Centre was made possible due to the generous support of the Friends Of The Mater Foundation.
More Information
Mater Hospital Cancer Care