Ear, nose and throat surgery
We help with conditions affecting hearing, breathing, swallowing and more
St Vincent's Private Hospitals offer a wide range of ear nose and throat related services, for details of the ear nose and throat services at your local St Vincent's Private Hospital, click here.
At our leading edge facilities we treat both adults and children
Our ear, nose and throat specialists diagnose and manage a wide range of conditions affecting the sinuses, voice box, mouth and throat. They also look at adjoining structures of the head and neck.
Conditions treated by ear, nose and throat surgeons include ear infections, hearing loss, ear, face, or neck pain, dizziness, ringing in the ears (tinnitus), sinus disorders, nose bleeds as well as blocked nose, loss of sense of smell, sore throat, hoarseness, difficulty swallowing and gastroesophageal reflux disease (GERD).
In children, birth defects can lead to recurrent infections which may require surgery.
Our ENT specialists work closely with other specialists and allied health professionals, for example speech pathologists.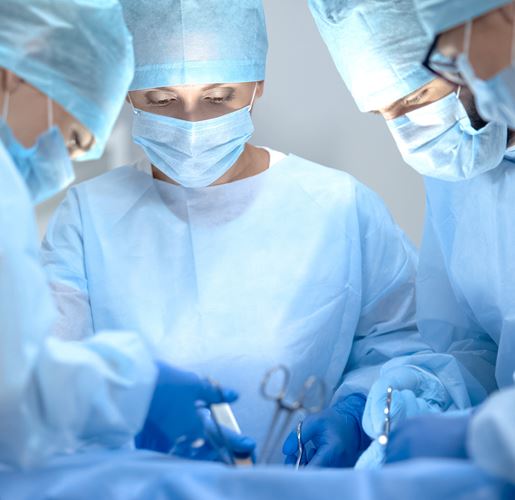 Our ear, nose and throat specialists
Our ear, nose and throat specialists are amongst Australia's leading and most respected practitioners, who have all undergone a rigorous process of assessment prior to gaining admitting privileges to our hospitals.
We have specialists with interests and expertise in all aspects of ear, nose and throat surgery.


Our ear nose and throat services
Please check your relevant hospital below for their specific services. **Not all services are available at all hospitals.
Middle ear surgery — to remove benign growths within the middle ear
Hearing implant surgery
Insertion of grommets for glue ear – typically carried out on children. Grommets can help to ventilate the middle ear and resolve recurrent infections
Tonsillectomy (removal of tonsils) and adenoidectomy (removal of adenoids), usually performed in children
Septum surgery – nose surgery to repair the nasal septum to remove obstruction and restore clear breathing
Surgery to remove neck lumps and salivary gland tumours
Endoscopic sinus surgery — nose surgery which can relieve a number of problems including recurrent sinus infections, headaches and facial pain due to blocked sinuses. It's also used to remove obstructions and tumours, repair leaking cerebrospinal fluid, repair blocked tear ducts, remove foreign bodies and control recurrent nosebleeds
Larynx (voice box) examination and surgery– a metal tube (laryngoscope) is inserted into the larynx. It can be used for examination and to perform a biopsy or surgery
Oesophagus examination – a tube is inserted through the mouth into the oesophagus
Ear, nose and throat surgeons are trained in the medical and surgical treatment of hearing, ear infections, balance disorders, ringing in the ears and nerve pain as well as nerve disorders affecting the face and skull. They also treat children with congenital disorders affecting their ears.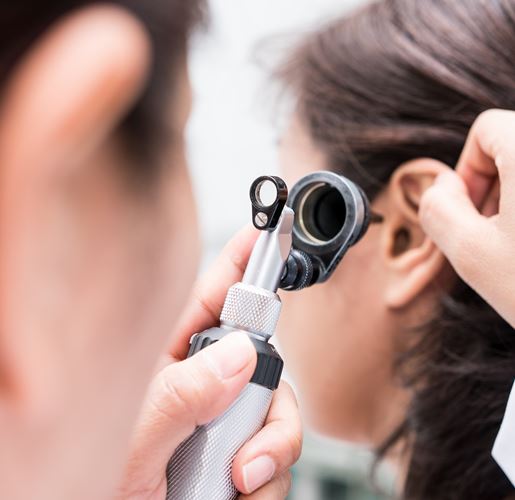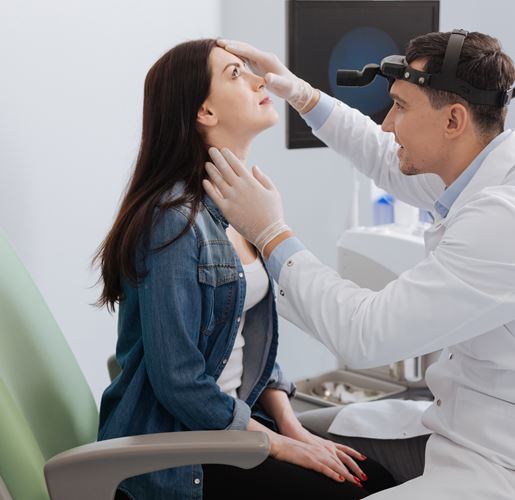 Chronic sinusitis and blocked nose often require evaluation by an ear, nose and throat surgeon. Nose surgery includes procedures to remove excess tissue and bone to open up breathing space inside your nasal cavity.
Ear, nose and throat surgeons manage diseases affecting the larynx (voice box) and the upper part of your oesophagus.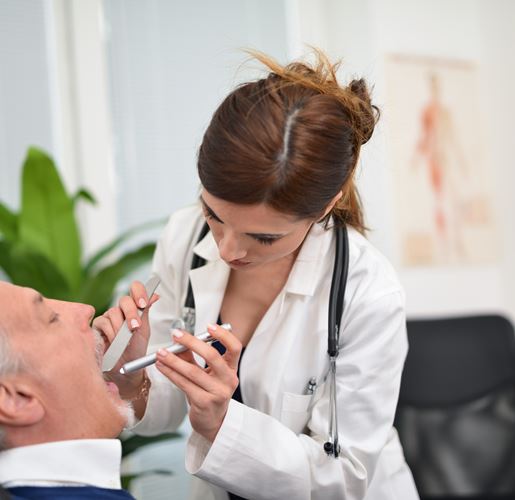 Find a hospital near you offering ear, nose and throat surgery