East Melbourne Work for us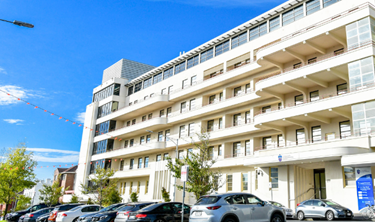 Work at St Vincent's Private Hospital Melbourne and you will have opportunities to pursue your career aspirations while having access to leading-edge technology within a highly supportive team environment. See our current opportunities.
We provide excellent staff benefits, and ongoing professional development opportunities to support and develop you throughout your entire career.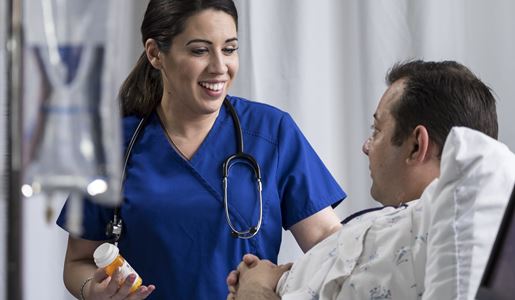 Nursing and Midwifery Programs
We offer nurses at all levels opportunities to continue developing their career, including:
Staff Benefits
We care about the wellbeing and happiness of our staff, and provide a range of employee benefits:


Professional development
We encourage our employees to explore career progression. Our Education & Development Team provides a vast range of courses to enable staff to continuously gain new skills and qualifications. We provide post-graduate nursing courses, as well as a Diploma of Management for our future leaders. Scholarships and study leave may also be available.


Salary packaging
Salary packaging is available through Smartsalary to all permanent employees and casual staff. The benefit of salary packaging is that you can nominate to have certain expenses paid by your employer from your pre-tax income which increases your take home pay.


Gymnasium
Employees have subsidised access to Goodlife Health Clubs across Australia.


Immunisation
Free influenza immunisation is available to all staff each year.


Banking and Finance
The St Vincent's Commonwealth Bank branch offers special packages to all staff and BankVic (formerly known as Police Credit Union) offers fee-free banking.
Hospitalisation subsidies and pharmacy discounts
Employees requiring hospitalisation who choose to be patients at St Vincent's Private Hospital Melbourne receive a subsidy of up to $500 per annum for out-of-pocket expenses (please note: conditions apply). We offer employees a 10 per cent discount on purchases made at the hospital pharmacy.


Car parking
Subsidised car parking is available when you present your employee identification card. Work related car parking can also be salary packaged. Parking at St Vincent's Private Hospital Kew is free of charge.
Employee Assistance Program (EAP)
EAP is a confidential counselling and advisory service provided to both employees and their immediate family members to assist with professional and personal difficulties that may be affecting general wellbeing and work performance.


Church Resources
Church Resources is a benefits portal for staff that provides exclusive discounts, offers and advantages on Apple products, health insurance, car hire and home appliances and electrical equipment.
Positions vacant
To view all current positions vacant at St Vincent's Private Hospital Melbourne sites visit our jobs listings here.
For questions in relation to navigating access to job advertisements, please contact the Human Resources Department on 9411 7188.