Visitor guidelines
The Mater Hospital has policies in place to ensure the safety of our patients and staff, including important changes to hospital visitation.
Visitor guidelines
Partners are allowed to visit at any time. Where possible, we recommend that partners stay and do not leave the hospital.
Up to two (2) visitors (no limit to siblings) may see a patient at any one time between 3:00PM-5:00PM and 6:00PM-8:00PM. Siblings are not counted among the two visitors but must visit between the scheduled hours of 3:00 to 5:00 and 6:00 to 8:00PM. Admittance to the Special Care Nursery (SCN) is open only to parents.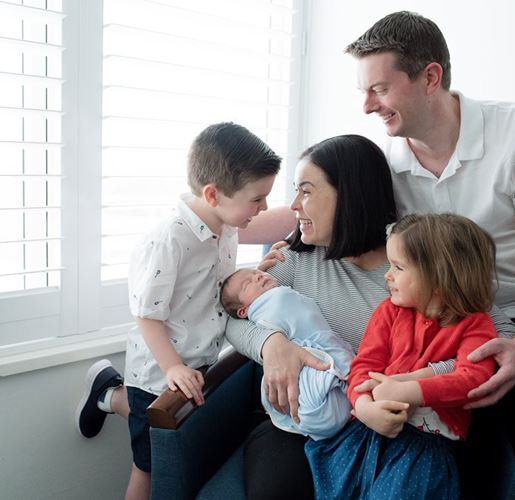 The Mater Hospital is located on Rocklands Road, North Sydney about 100 metres from the intersection of the Pacific Highway.
Address: 25 Rocklands Road, North Sydney
Public transport
We are centrally located between train services from North Sydney and St Leonards, approximately 2 minutes by car from the North Sydney business district and railway station.
Bus services running on the Pacific Highway are frequent and stop near the hospital. For more information contact the transport info line on 131 500 or go to Trip Planner.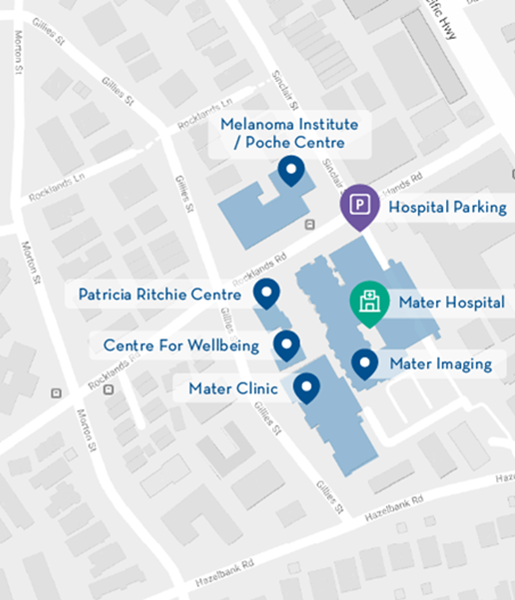 Parking
Parking is available, space permitting, at the Mater Hospital and Mater Clinic – hourly rates apply. The entrance is from 25 Rocklands Road, North Sydney. Car Park enquiries Ph (02) 9900 7571.
Additional parking is available in the Poche Centre cark park, fees apply. The entrance is from 40 Rocklands Road, North Sydney. There is also limited parking in surrounding streets.
Please feel free to contact the Mater Maternity Team.
25 Rocklands Road, North Sydney, 2060
Ph: (02) 9900 7690