Toowoomba Maternity
Gestational Diabetes Support Classes
Gestational diabetes support classes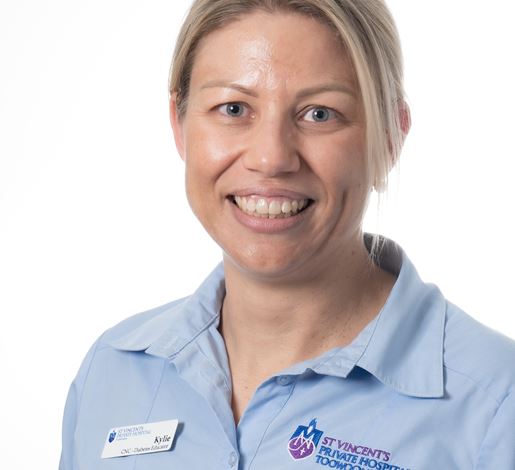 Kylie Radunz
Clinical Nurse Consultant & Credentialled Diabetes Educator
Expectant mothers can access our Diabetes Educator's services
Kylie brings over 10 years' experience working with people with all types of diabetes across tertiary, rural and community settings. She holds a Graduate Certificate in Diabetes Education and Management and is credentialled with the Australian Diabetes Educator's Association as a CDE.
Kylie's background lies in midwifery, having completed a Bachelor of Nursing Science and Master of Midwifery. It is her work in gestational diabetes and maternity endocrine clinics that foreshadowed a broader career in diabetes education.
Kylie is an experienced Credentialled Diabetes Educator in:
Type 1, Type 2 and gestational diabetes

Chronic kidney disease clinics and haemodialysis settings

Assisting patients with diabetes technology including insulin pumps and continuous glucose monitoring

Building collaborative models of care for patients with diabetes

Supporting paediatric patients and their families with education at diagnosis of Type 1 diabetes

Indigenous health

Community health promotion

Telehealth
Kylie is passionate about:
Listening to people and working with their circumstances for individualised care

Facilitating informed decision-making

Promoting a high quality of life

Safe and effective management
Support from an experienced midwife diabetes educator

Initial education session about what gestational diabetes is and its implications for mother and baby

Support/review of progress via phone 1 week after initial education

How/when to monitor blood glucose levels

Glucometer provided

Advice on when to seek further medical advice

Healthy diet and lifestyle management of GDM

Role & indications for medication therapy

For women requiring insulin therapy, an additional education session on safely self-administering insulin + follow-up support/phone consult to review progress

Tips & tricks for managing challenges around elevated BGLs, diet, lifestyle or medications

Information about postnatal expectations/neonatal care/postpartum screening advice

Written and electronic support resources

NDSS registration arranged

Communication between obstetrician, midwifery unit, GP and, where necessary, endocrinologist

Telehealth consultations available
Please note, there is a single out-of-pocket fee of $90 to access this service.