Toowoomba Maternity
Private and shared rooms
You'll feel right at home
Our beautiful rooms for new mothers are designed to provide a comfortable space where you can get to know your new baby.
All of our rooms are single private rooms.
All rooms have:
Ensuite bathroom
Free wifi
Flat screen digital TV
Radio and telephone
Cupboard plus lockable bedside drawer or safe
If your partner is staying with you, they can also order a room service meal.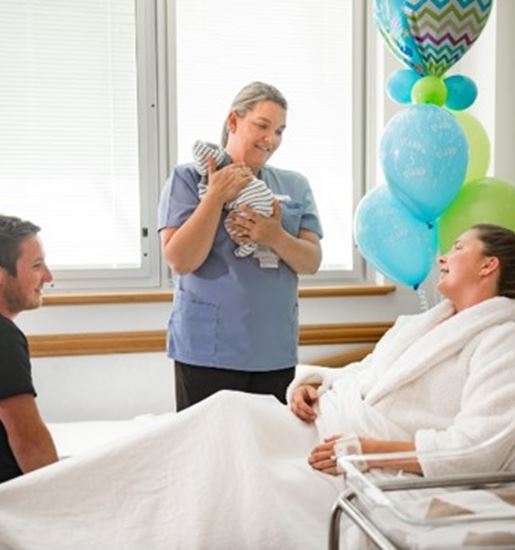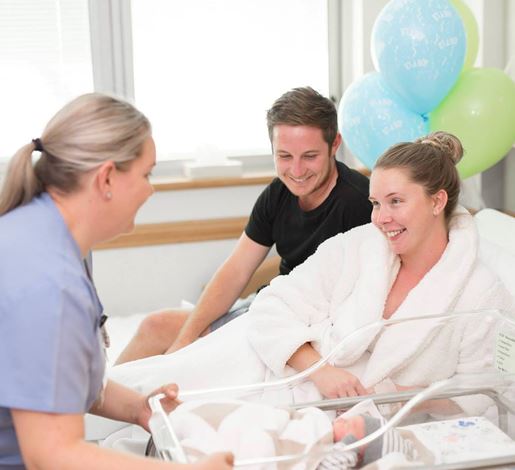 Rooming in
Our aim is to ensure you're not separated from your baby unless there is a good reason, so we'll encourage you to care for your baby in your room. Rooming-in will help you develop your parenting skills with the support of our expert midwifery and nursing staff.
It also gives your baby unrestricted access to breastfeeding — enabling your milk supply to establish faster while minimising engorgement (full, painful breasts).
Close contact with your baby is also an important part of bonding with your baby in preparation for going home.