Fitzroy Maternity
Exclusive private rooms
Exclusive private rooms
Our beautiful suites for new mothers are designed to provide a comfortable space where you can all get to know your new baby.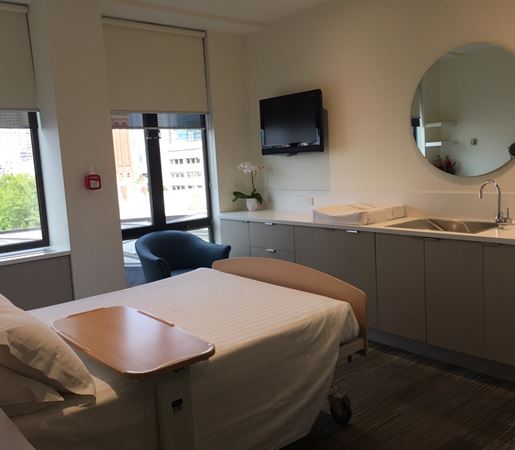 All rooms are single, private suites
All our rooms have:
Ensuite bathroom
Baby bathing facilities
Free wifi
Flat screen digital TV
Radio and telephone
Bar fridge
A safe
Many private rooms have double beds, and those without have a comfortable sofa bed.
Partner or support person sleep-overs
Your partner/support person can sleep-over with you. A nightly fee of $75 will be charged to cover the overnight accommodation for your partner/support person if you have a double bed and includes breakfast. Alternatively they can sleep for free on a single fold-out bed. Please note that these fees are not refundable from your health insurer.
Your partner/support person is required to complete a registration form. This ensures they understand the conditions under which they are staying and also ensures that the hospital complies with our emergency evacuation procedures and can account for partners in an emergency.
It is important your partner or support person remember they are staying in a hospital environment. Patients and babies wake, require care and feed often during the night and during these times staff may need to turn on lights to provide appropriate care. We ask that partners make every endeavour to ensure hospital routines are not interrupted.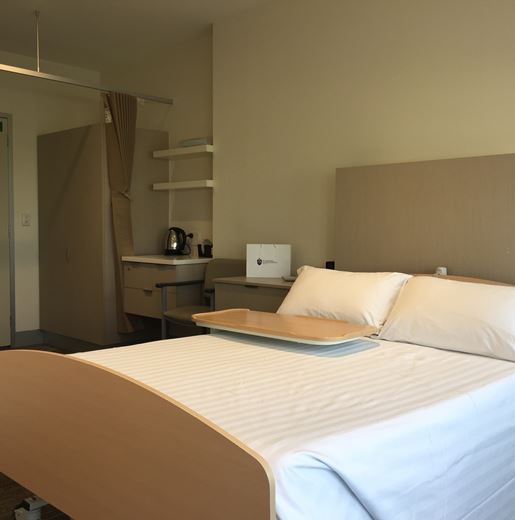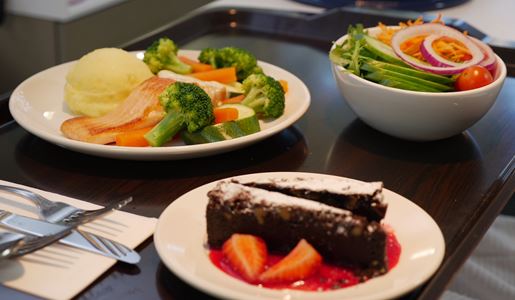 Room service for your partner/support person
Your partner/support person can also order a room service meal at a cost of $23.
Learn more
Hyatt family retreat program
The Family Retreat at Melbourne's luxurious Park Hyatt Hotel is a luxurious option for completing your postnatal care. T&Cs apply, Park Hyatt rooms are subject to availability and both mother and baby are required to meet the medical criteria for their Obstetrician to approve this service.