Services & Facilities
We look forward to welcoming you to St Vincent's Private Hospital Fitzroy Maternity Unit.
With over 80 years of experience, our skilled teams of midwives and specialists are passionate about delivering exceptional care for you and your family.
Our state-of-the-art facilities are designed to provide a sophisticated and comfortable environment, equipped with the latest technology to ensure the highest level of care and a memorable experience.
We look forward to welcoming you to St Vincent's Private Fitzroy, and we are excited to be a part of your special momentous moments.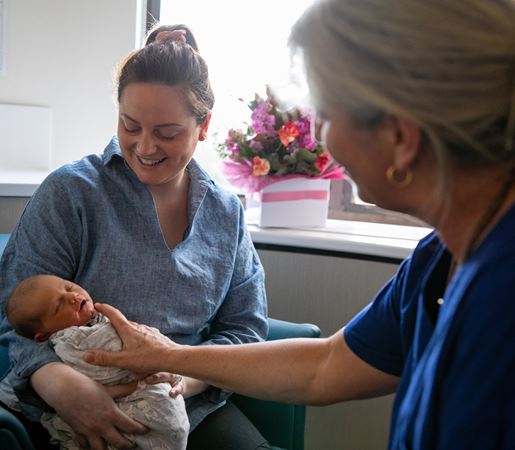 We are passionate about supporting you as you welcome your newborn into the world. Our services provide personalised pregnancy, birth, and postnatal care for you and your family.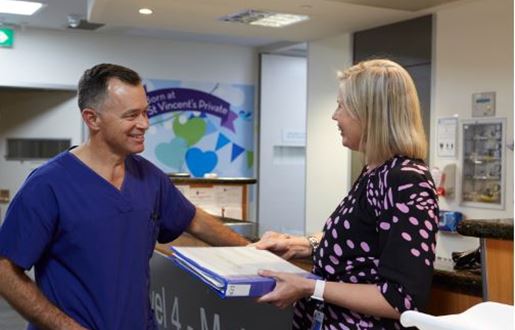 World class obstetricians, midwives and nurses
Our experienced teams of obstetricians, midwives and nursing staff are passionate to support and provide you with a safe and memorable birth experience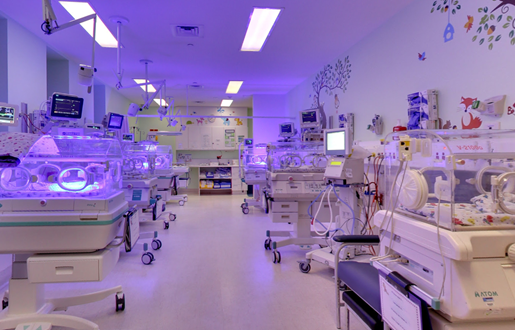 Sometimes babies need a little bit of extra care and attention.
Our experienced neonatal paediatricians and nursing staff will provide your baby with outstanding care and attention.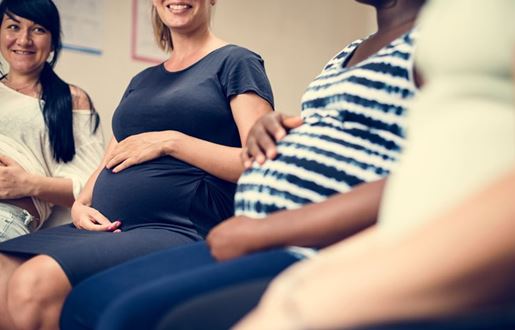 Learn about pregnancy, birth and parenting from expert midwives, nurses, breastfeeding consultants, leading obstetricians and more.

Find out more >
Free Mandarin speaking midwife support
Our Mandarin maternity centre offers free mandarin consultation to provide personalised supports for you and your family when you need it.

Find out more >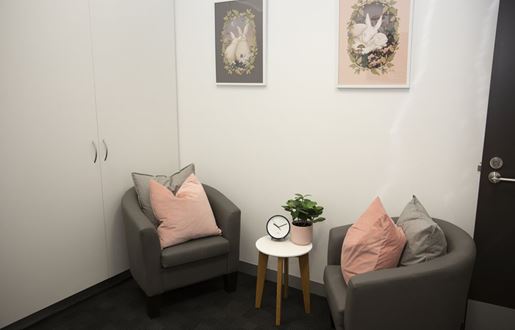 Free psychological support
Help and support are available for you and your family throughout your maternity journey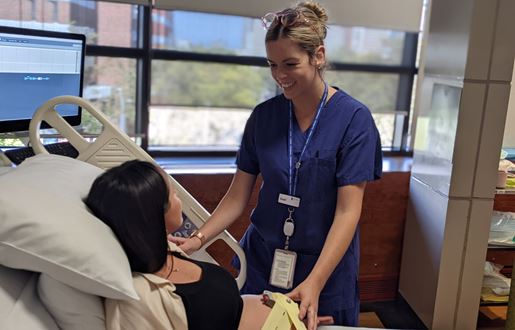 A collaborative program between midwives and the obstetricians, that's designed to provide you with your very own pregnancy support team

Find out more >
Enjoy the serenity spacious private rooms to get to know your baby. From our newly refurbishes maternity suites, delicious la carte menu to postnatal supports, you can be assured that you will be well looked after in our care.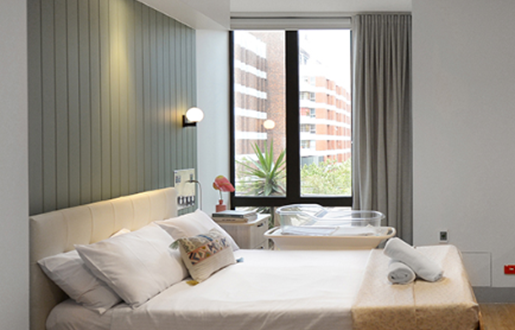 Enjoy your own little sanctuary where you can rest and recover - surrounded by all the help and care you need after birth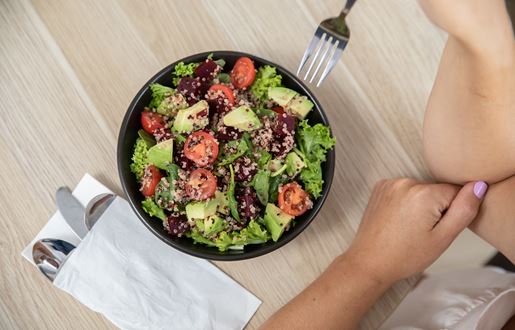 Enjoy our freshly prepared in house room service dining experience with numerous range of meals on offer.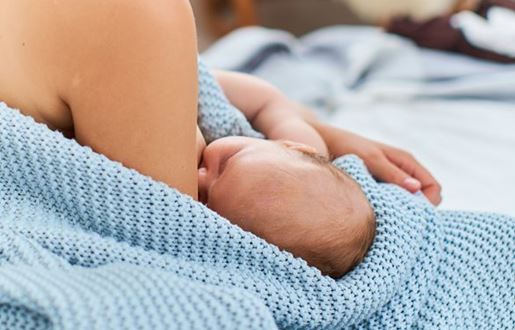 Our lactation consultant is at the ready to support you in your breastfeeding journey

Find out more >
St Vincent's Private Hospital, Fitzroy offers virtual tours of our facilities so our mums-to-be can feel more comfortable with their surroundings.