Mater Maternity
Dedicated obstetric operating theatre
Dedicated obstetric operating theatre
Our obstetric operating theatre
The obstetric operating theatre, designated solely for caesarean section births is located between the birthing suites and special care nursery, and enables the provision of integrated, seamless maternity care.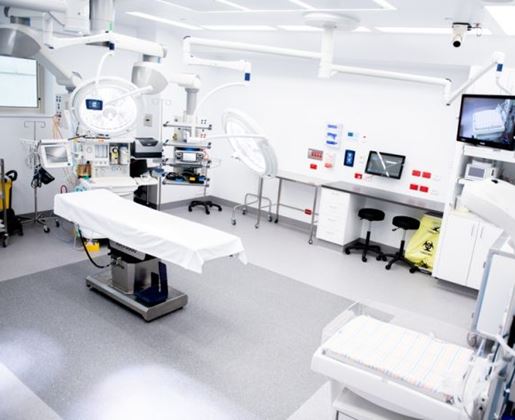 Women who are giving birth by caesarean section will have the procedure in a private dedicated operating theatre in the maternity department. The theatre also houses two purpose-built private recovery bays where siblings and families can visit as soon as mum is out of theatre, and where women can continue skin to skin contact with their baby in a calm and nurturing environment.
The obstetric operating theatre is equipped with the latest technology to ensure a safe caesarean birth, and its location adjacent to the Special Care Nursey allows for a smooth transition when time is of the essence.
This theatre and the adjacent level 4 special care nursery, put the Mater at the forefront of private maternity care in Sydney.