Mater Maternity
Luxury birthing suites
Luxury birthing suites
Our luxurious and spacious birthing suites have been created with mothers and their families at the heart of their design. They are designed to accommodate individual birthing choices, while our experienced midwives are there to guide and support you through labour and the birth of your baby.
Each birthing suite includes an ensuite with adjustable double shower heads for relaxation or to massage specific areas of pain, such as the lower back.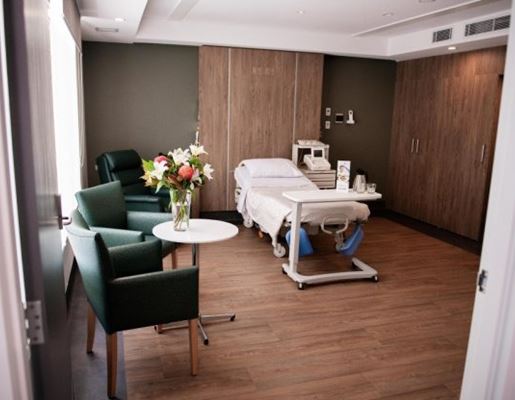 3 suites have a free-standing bath
A free-standing bath provides deep water immersion as a natural option for the management of pain during labour. These facilities are subject to availability and cannot be pre-booked in advance.
Other features include TV, a digital speaker system for iPhone and iPod and large recliner lounge chairs for you and your partner.
Your partner and a support person are welcome in the birthing suite.
Central fetal monitoring system offers many advantages
During labour we like to monitor the baby's heart beat to ensure timely management of any variances that can occur.
Our central monitoring system is the very latest in fetal monitoring – in which the wellbeing of your baby is monitored both in the birth suite and at the midwives station during your labour.
Your obstetrician also has continuous remote access and can monitor all your vital signs during labour. The monitor is wireless, which allows mothers to move about freely and they are even waterproof, so can be worn in the shower or bath.