Mater Maternity
Private rooms
We offer private rooms for all mothers and partners.
Our beautiful rooms for new mothers are designed to be family-friendly and provide a comfortable space where you can all get to know your new baby.
Partners are welcome to stay overnight, free of charge, for the duration of your hospital stay.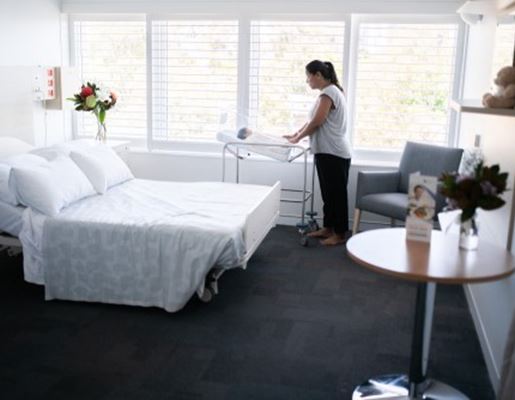 Rooms feature


Private ensuite bathroom
Panoramic views (from most rooms)
Free wifi
Flat screen digital TV with a 24-hour maternity education channel
Radio and telephone
Bar fridge
Cupboard plus lockable bedside drawer or safe.
Lounge chair that converts into a fully-flat bed, so your partner can stay overnight.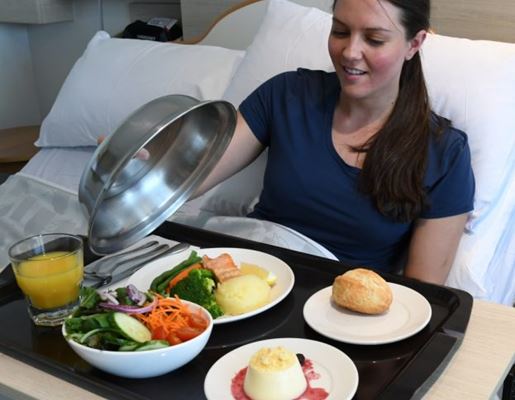 Room service for your partner
Your partner can also order a room service meal or packages
View Room Service
Luxury double suites for couples
A limited number of luxury double suites are available
The double suites are designed to allow couples to stay together as a family unit, sharing the special moments of your baby's first few days.
There is an additional cost of $110/night for a double suite which is not refundable by health funds. This cost includes a double bed and all partner meals and is payable at discharge.
Double suites cannot be pre-booked, and are subject to availability on admission. Please speak to your midwife if you wish to stay in a double suite.